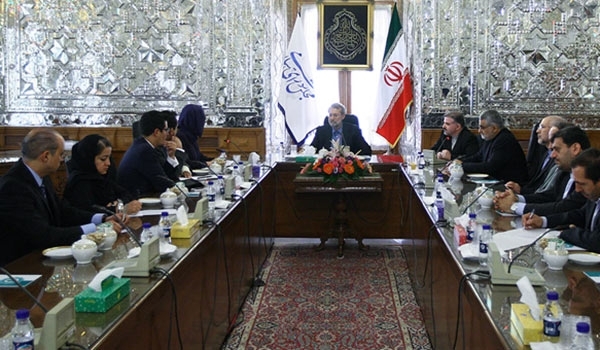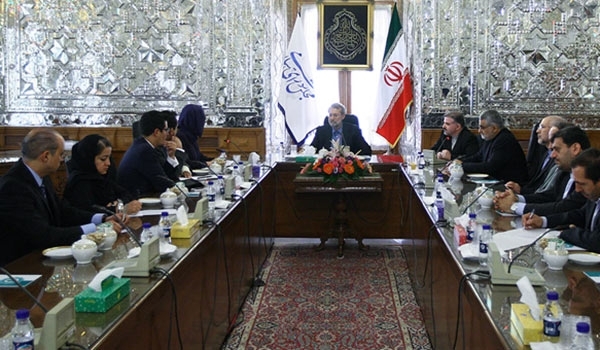 Chairwoman of the Mexican Senate's Foreign Policy Commission Gabriela Cuevas Barron voiced her country's willingness to broaden all-out ties with Iran.
"Mexico is interested in expanding relations with the Islamic Republic of Iran in all areas, including political, economic, trade, industrial, scientific, technological and cultural fields and the Mexican Senate will support such expansion of ties," Cuevas Barron said in a meeting with Iranian Parliament Speaker Ali Larijani in Tehran on Monday.
She called for increasing interactions and exchange of visits by the two countries' officials.
Cuevas Barron, meantime, noted that Mexico as a Latin American country has always been a victim of violence and terrorism, and said, "The only way to uproot terrorism is the international community's resolute confrontation with it."
Larijani, for his part, hailed the growing ties between Iran and Mexico, and said, "Iran and Mexico are key players in their geographical regions and we are interested in expanding our relations and cooperation with Mexico in different areas, given the existing capacities."
He pointed to the capacities of the two countries' parliaments, and said, "The parliaments of Iran and Mexico play a superior role in deepening mutual cooperation at different levels."
In December, Iranian and Mexican parliamentarians voiced satisfaction in the progressive trend of the enhancement of their all-out ties, and called on officials in charge on both sides to pave the way for accelerating this trend.
Iran has been seeking to broaden ties and cooperation with Latin American and Caribbean states, including Venezuela, Bolivia, Brazil, Ecuador, Nicaragua, Cuba, Mexico and Colombia.
Iran's strong and rapidly growing ties with Latin America have raised eyebrows in the US and its western allies since Tehran and Latin nations have forged an alliance against the imperialist and colonialist powers and are striving hard to reinvigorate their relations with the other independent countries which pursue a line of policy independent from the US.