Korea
North America
Senior MP: Trump's Approach on Iran N. Deal Justifies North Korean Views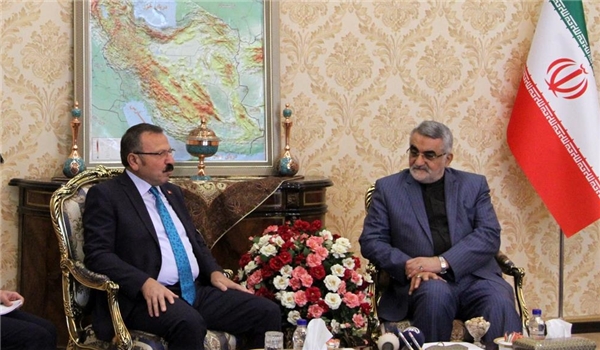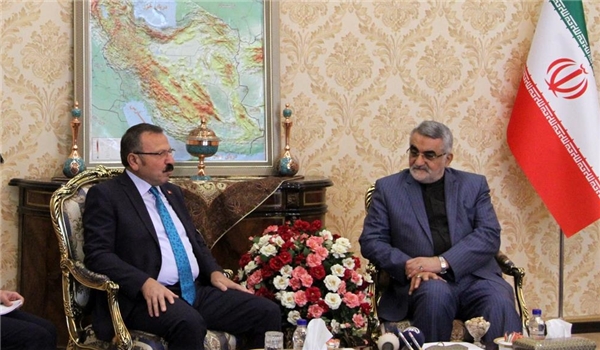 Chairman of the Iranian parliament's National Security and Foreign Policy Commission Alaeddin Boroujerdi warned that the US administration's antagonistic approach towards the 2015 nuclear deal encourages other countries to oppose negotiation and follow North Korea.
"The US president showed by his remarks again that the US government is not trustworthy and the US behavior towards the nuclear deal persuades views of countries like North Korea," Boroujerdi said in a meeting with his Turkish counterpart Yousef Bayazid in Tehran on Monday.
Elsewhere, he voiced concern about the situation in the Iraqi Kurdistan region and the recent independence referendum, stressing the necessity for Iran and Turkey's efforts to safeguard Iraq and other regional states' territorial integrity.
Boroujderi added that Tehran and Ankara play an important role in strengthening unity in the Muslim world to fight against enemies' plots.
His remarks came after US President Donald Trump delivered a speech on Friday, outlining Washington's strategy on Iran.
The US president refused to certify the 2015 international nuclear agreement between Iran and the five permanent members of the UN Security Council and Germany, and warned that he might ultimately terminate it, in defiance of other world powers and undermining a landmark victory of multilateral diplomacy.
Trump said he would choose not to certify that Tehran is complying with the nuclear deal, known as the Joint Comprehensive Plan of Action (JCPOA).
While Trump did not pull Washington out of the nuclear deal, he gave the US Congress 60 days to decide whether to reimpose economic sanctions against Tehran that were lifted under the pact.
After Trump's comments, European Union Foreign Policy Chief Federica Mogherini underlined that the US president is not in a position to decertify Iran's nuclear deal with the six world powers (the US, Russia, China, France, Britain and Germany).
Mogherini stressed that the 2015 accord does not belong to any single country, and said, "To my knowledge there is no single country in the world that can terminate a UN Security Council's resolution that has been adopted, and adopted unanimously, and implemented, and verified," she said.
The EU foreign policy chief said that it is clearly not in the hands of any president of any country in the world to terminate an agreement of this sort, adding, "The president of the United States has many powers (but) not this one."
She underlined the EU's determination to abide by the JCPOA, noting that the bloc expects the other parties to the deal to adopt the same stance.
"We cannot afford as an international community, as Europe for sure, to dismantle an agreement that is working and delivering," Mogherini said.