Iran
Iraq
Middle East
Senior MP: US Partial Evacuation of Embassy in Iraq Psycho War against Tehran, Baghdad
A senior Iraqi legislator underlined that the US State Department's decision to evacuate non-emergency personnel from its embassy in Baghdad is a psychological operation and provocative act against Iran and Iraq.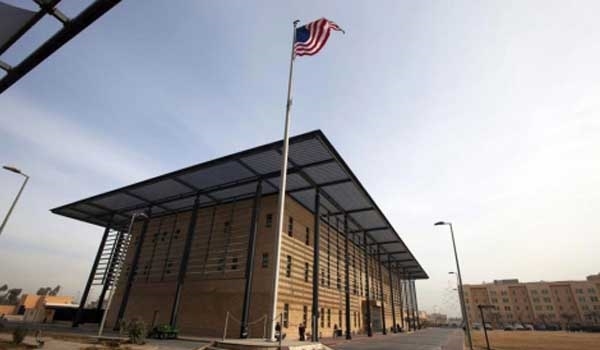 "Indirect declaration of war against Iran and provoking the Iranian side with media and psychological warfare" are among Washington's goals of this decision, Ali Jabbar, a senior member of the Iraqi parliament's Security and Defense Committee, told the Arabic-language al-Ma'aloumeh news website on Thursday.
He added that Washington is attempting to create a media atmosphere against the Iraqi government to claim that it cannot control certain groups affiliated to Hashd al-Shaabi (popular forces).
Jabbar said that the US moves merely escalate tensions and are aimed at pressuring Iran, adding that Washington also wants to find a pretext to increase its military buildup in Iraq.
The US State Department ordered a partial evacuation of the embassy in Baghdad and consulate in Erbil on Wednesday.
Iranian officials denounced the move as "the latest escalation in the propaganda war", and suggested Washington is trying to initiate a conflict.
"Iran is no threat to anybody in Iraq or elsewhere, and Iran is not preparing for any attacks anywhere," said Alireza Miryousefi, spokesman for Iran's mission to the United Nations.
"Iran, as is evidenced by our history, only acts in self defense, and has no offensive strategy against any nation. Iranians will not capitulate to this new psychological war," he added.