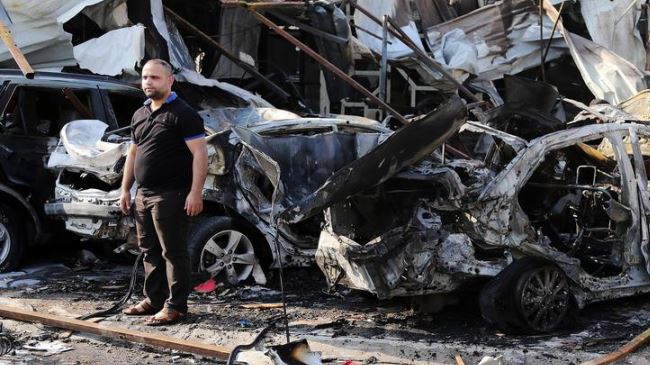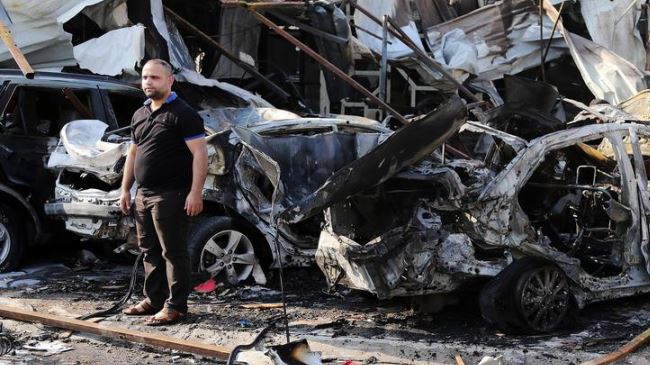 Security sources in Iraq say at least seven people have been killed in two separate bomb explosions that ripped through the Arab country's capital city of Baghdad.
Police officials, speaking on condition of anonymity, said four people were killed and nine others wounded when a bomb went off near a small restaurant in northwestern Baghdad.
Separately, a bomb blast near a wholesale fruit and grocery market killed three people and wounded 12 others in a southern Baghdad neighborhood.
There was no immediate claim of responsibility for the acts of violence. However, Iraqi officials usually blame such attacks on the Takfiri ISIL terrorists.
The ISIL terrorists launched an offensive in Iraq in June and took control of the country's second largest city, Mosul, before sweeping through parts of the country's Sunni Arab heartland.
The extremist group has threatened all communities, including Shias, Sunnis, Kurds and Christians, during its advances in the violence-torn Arab state.
New figures released by the United Nations show that violence in Iraq claimed at least 1,273 lives in October alone.
The UN Assistance Mission for Iraq (UNAMI) said on November 1 that at least 856 civilians and 417 security forces lost their lives last month, while over 2,000 others sustained injuries.
The UN casualty figures are lower than the death toll reported by the Iraqi government. Baghdad says more than 1,700 civilians and security forces were killed and over 2,300 others wounded in October.