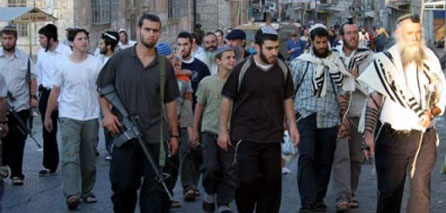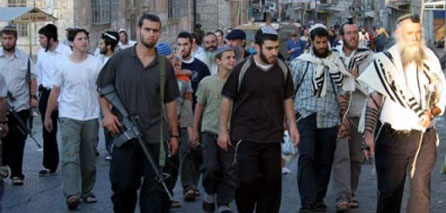 Seven Palestinians from the Al-Khader village in the southern West Bank district of Bethlehem were injured Saturday morning when an Israeli settler crashed his car into their tractor, relatives said.
The injured, from the same family, were en route to tend to their grape plantation near the Daniel settlement along Route 60 when the car crashed into the tractor at 4:45 a.m, the Palestine Red Crescent said.
Three ambulances arrived at the scene to treat the injured, describing one as in serious condition. One paramedic said the impact of the crash was severe enough that two of the injured were ejected from the tractor at a considerable distance from the site of the crash.
Witnesses said the car was speeding and that the driver was not injured in the accident. Some of the injured told Ma'an that they were shocked at the speed the car was traveling at, accusing the driver of either deliberately attempting to crash into them or having lost consciousness behind the wheel.
Paramedics transferred the injured to the Arab Society Hospital and the Al-Yamama Hospital in the Bethlehem district, and were identified as:
— Amina Ali Mansour, 37, in serious condition
— Shahira Khaled Mansour, 35, moderately injured
— Muhammad Ali Mansour, 16, moderately injured
— The driver of the tractor Ahmad Ali Mansour, 19, moderately injured
— Walid Khaled Mansour, 13, moderately injured
— Mahmoud Ali Mansour, 16, slightly injured
— Mansour Khaled Mansour, 17, slightly injured
Witnesses said Israeli forces rushed to the site of the accident to close off the road while ambulances evacuated the injured.