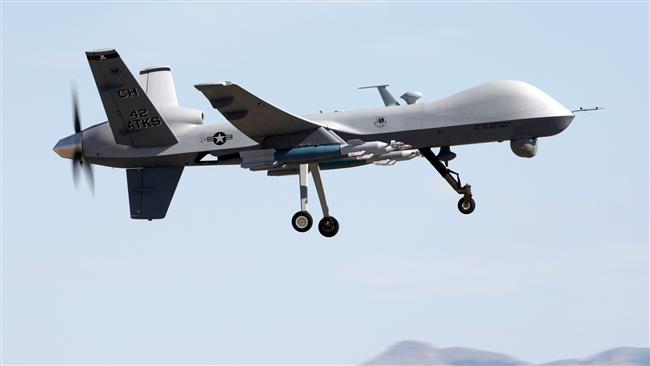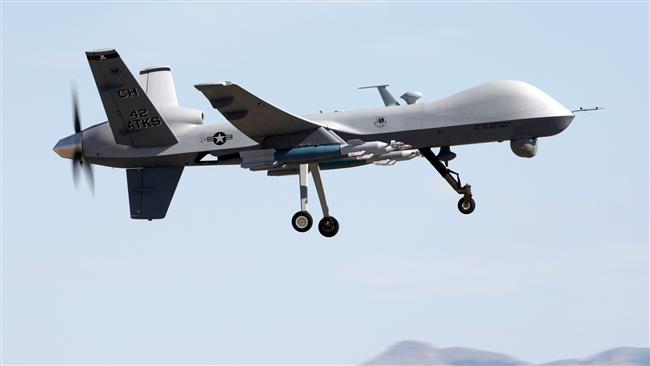 Afghan authorities say at least seven people have lost their lives in a US drone attack in Afghanistan's eastern province of Nangarhar.
Provincial police spokesman Colonel Hazrat Hussain Mashraqiwal said on Tuesday that an unmanned aerial vehicle (UAV) struck an area the previous day in the Samso locality, located between Lal Pur and Bati Kot districts of the province.
He added that the airstrike targeted a group of Taliban militants, and that those killed in the attack were members of the militant group.
Lal Pur district chief Haji Ghalib said that a local Taliban militant commander, identified by his nom de guerre Sparghay, was among the dead.
The Taliban militants have not yet made any comments on the incident.
On June 5, a drone strike in the Alishir district of Afghanistan's eastern province of Khost left at least 15 people dead. The victims were reportedly attending the funeral of a local tribesman. Two separate drone strikes in Haska Mina and Chaparhar districts of Nangarhar claimed at least 17 lives the day before.
The US has been conducting targeted killings through armed drones in Afghanistan, Pakistan, and Somalia as well as in Yemen.
Despite Washington's allegations that the aerial assaults target al-Qaeda militants and other extremists, local officials and witnesses say civilians have been the main victims of the attacks in most cases.