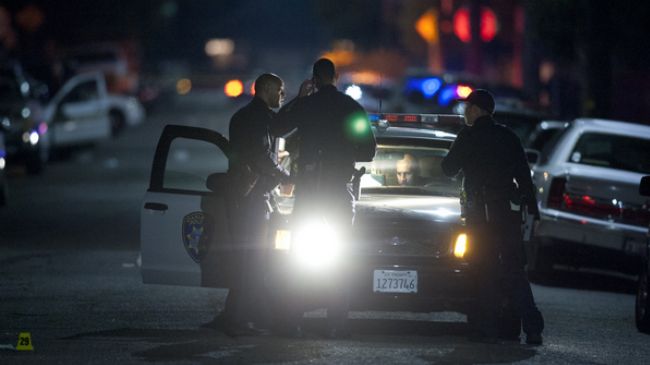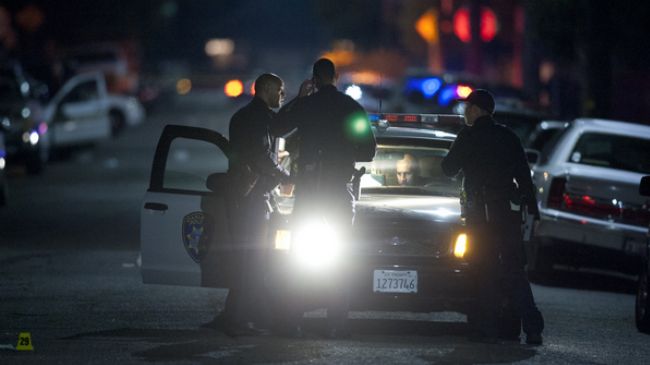 Seven men were shot Monday evening in a volley of gunfire that extended across three blocks of East Oakland, police said.
The men were all between the ages of 23 and 31. Two of them were in critical condition on Monday night and five were expected to survive.
"This is really kind of outrageous," Oakland police Chief Sean Whent said after arriving at the scene. "Six o'clock at night isn't that late at night. (There were) a fair number of rounds fired out here, so (this is) really pretty brazen stuff on the street corner at that time of day."
Police did not have details on the incident. It is said that it was possible that several people who were hit by the gunfire were not targeted in the shooting. A large group of people was outside at the time of the shooting, as residents reported a barbecue was being held on the street.
"We are obviously hoping somebody will come forward and provide some information about anything that would help us solve this," Whent said.
A witness expressed outrage that such a violent display could happen in the neighborhood three days before Thanksgiving, according to Mercury News.
A scientific study published by the American Journal of Medicine in September found that the rate of gun violence is positively correlated with gun ownership rates, supporting arguments put forth by many critics who blame the notoriously liberal gun control laws in the US for the high rate of gun violence in the country.
According to the Brady Campaign to Prevent Gun Violence, an average of 32 Americans is murdered with guns every day and 140 are treated for a gun assault in an emergency room.