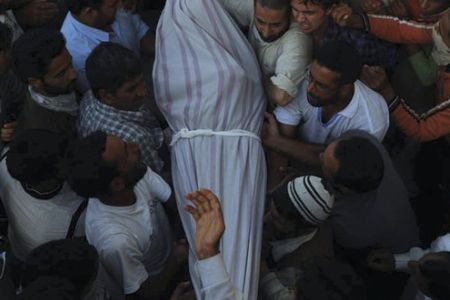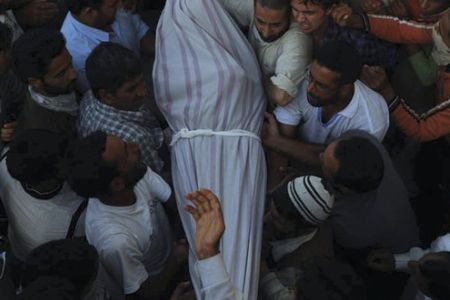 Fresh clashes have erupted between police and protesters in the Indian-administered Kashmir, killing at least seven people and wounding several others.
The protesters were killed in Pampore town where police opened fire on demonstrators who took to the streets in defiance of an indefinite curfew.
Two protesters, including a teenager were killed, were killed at the scene while a third died later of his wounds.
Four more protesters were killed after an arson attack on a police station in Indian Kashmir triggered blasts, police said. At least four others were injured in the clashes.
The new deaths bring to 13 the number of people killed since Friday.
Violence escalated after protesters set fire to three government buildings in retaliation to the deaths.
Indian officials imposed a curfew after the death of a teenager sparked protests in mid-June. He was killed when Indian police fired teargas shells during an anti-India demonstration.
Since then, Indian police have killed 29 civilians, mostly teenager.