Syria
Seven Syria soldiers, 47 foreign terrorists killed in Homs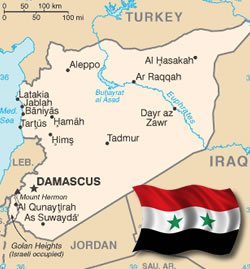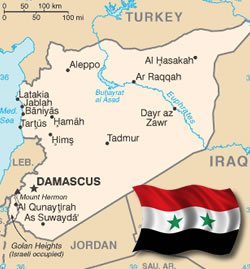 Seven Syrian government forces and at least 47 foreign terrorists have been killed in heavy clashes that erupted the flashpoint city of Homs in the country's west.
The deaths occurred on Thursday in the city's Bab Hood neighborhood.
Elsewhere, two insurgents were killed and another 13 were arrested when they attempted to attack Syrian army checkpoint in the Mliha area of in the Damascus countryside.
In the northwestern city of Idlib, intensified clashes broke out between Syrian Army forces and the Liwaa al-Umma Brigade insurgents. One senior militia member identified as Abu Naser al-Libi was killed in the fighting.
Four armed men were also killed by a Syrian Army unit while attempting to enter the Seif al-Dawla neighborhood of the largest city of Aleppo.
The Syrian Army has also killed hundreds of insurgents, among them large numbers of foreign nationals, in and around the northern city of Aleppo over the past days.
Syria has been experiencing unrest since March 2011.
Damascus blames the chaos on outlaws, saboteurs, and armed terrorists funded and instructed by elements outside the country. It also blames Turkey, Saudi Arabia and Qatar for funding and arming the foreign terrorists.
There are reportedly a large number of foreign nationals and al-Qaeda militants in the armed groups fighting against the government of Syrian President Bashar al-Assad.