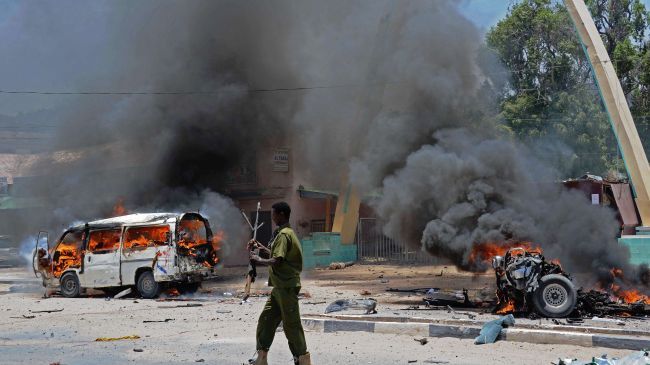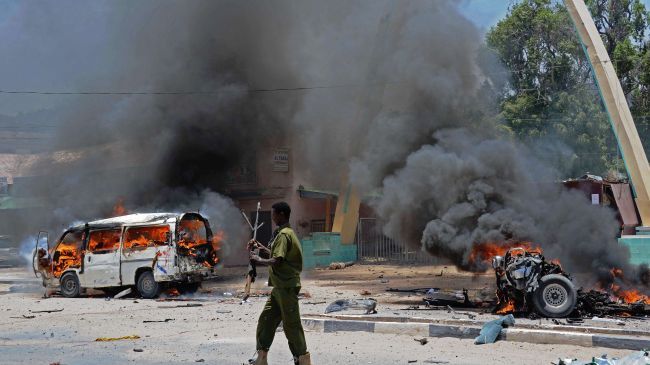 At least 19 people have been killed and many more injured after several blasts rocked Somalia's capital city, Mogadishu.
Some of the victims lost their lives as a car bomb exploded at the gate of a courtroom located near the city's administrative headquarters on Sunday.
According to witnesses, following the blast, a group of armed men wearing Somali military uniforms stormed the courtroom, where government officials had reportedly gathered, and started shooting at security forces who fired back.
Witnesses say they heard at least two blasts from inside the courtroom. Somali forces pushed their way inside the courtroom following the attack and rescued the country's attorney-general.
Officials have blamed the attack on al-Shabab fighters, but the group has not yet claimed responsibility.
Al-Shabab has vowed to topple President Hassan Sheikh Mohamud, who took office in September, 2012 after being chosen by the country's new parliament.