Europe
Several Injured in Gas Explosion in Lyon University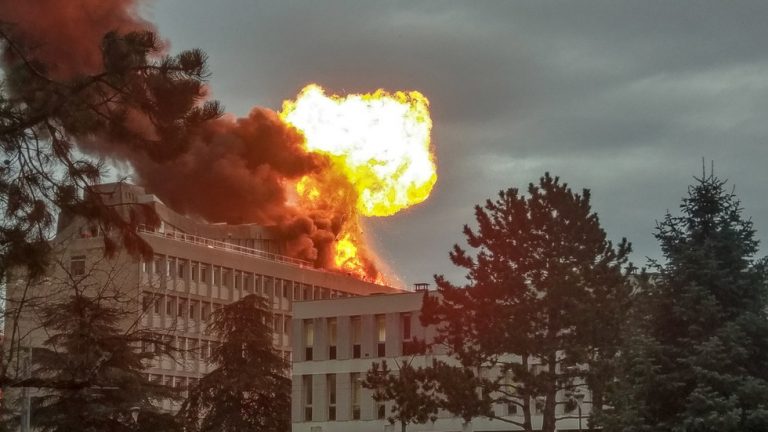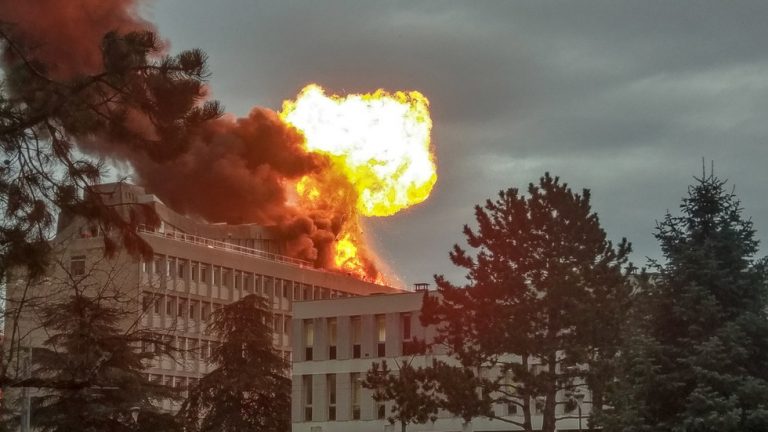 Three people have been injured in a massive explosion at a university building in Lyon, France.
Footage of the blast shows a fireball erupting into the sky above the building where a large fire could already be seen on the roof.
The building on the La Doua campus in Villeurbanne, north of Lyon city centre, is a science library.
The area has been evacuated and firefighters are on the scene.
Police told Reuters works were being carried out on the roof and the fire began after a gas bottle exploded.
The university told AP construction work was the cause and the explosion was "accidental".
The university said multiple explosions occurred and had been "caused by renovation work."
Images posted on social networks showed massive plumes of black smoke and flickering flames rising above the campus in the Lyon suburb of Villeurbanne.