Iran
Several intelligence services cooperating against Iran: Minister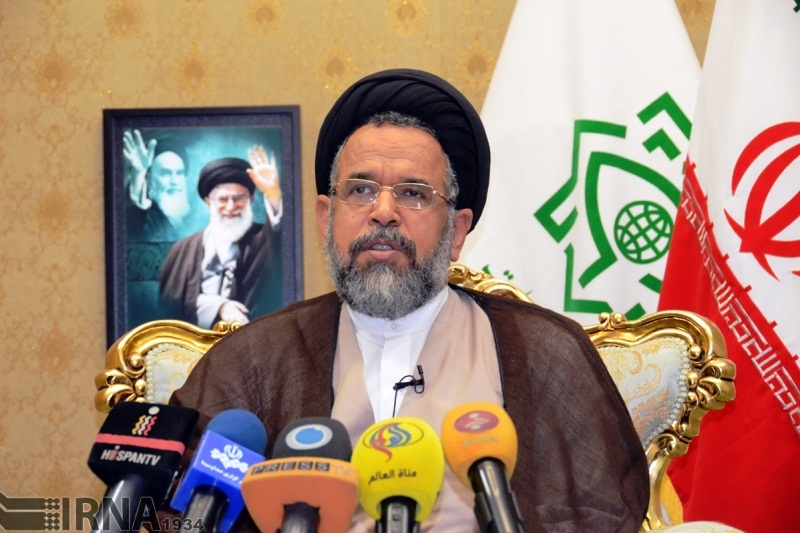 Iran's Intelligence Minister has emphasized that the Islamic Republic faces several hostile intelligence services that have been allies to challenge the Iran's security.
In an interview with the Islamic Republic News Agency (IRNA) on Tuesday Mahmoud Alavi said, "We have to believe that we are not facing a small group. We are facing a number of hostile intelligence services that have worked together to challenge the security of the Islamic Republic.'
The Minister of Intelligence stated, 'Under any circumstances, counter-revolutionary groups have had several attempts to challenge the security of the Islamic Republic of Iran; these efforts are detected and addressed by intelligence agencies, however, perhaps a case may be hidden to the intelligence services and reaches the operational stage."
'This is happening everywhere in the world,' Alavi said, adding, 'But the Islamic Republic immediately after the incident is quickly discovering it vie the synergy of the intelligence apparatus to uncover and subjugate the mastermind circle behind this terrorist act to effectively prevent repetition. "
Referring to terrorist incident in the east of the country, the high-ranking official noted, "With the Ministry of Intelligence' bid, after studying the remnants of the car suicide bomber and identifying people involved with the vehicle, the people who were involved with the terrorist team are ultimately identified.