Afghanistan
Several killed as blast hits government compound in Kabul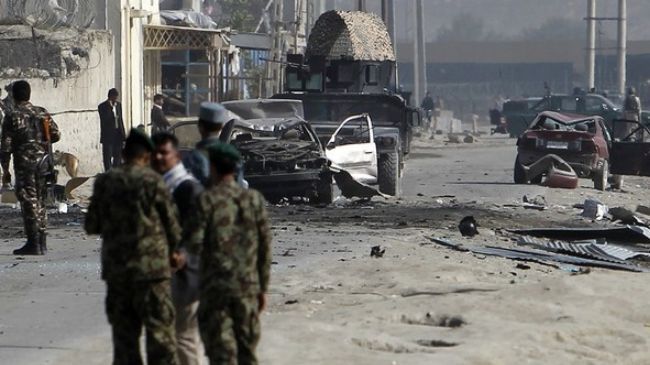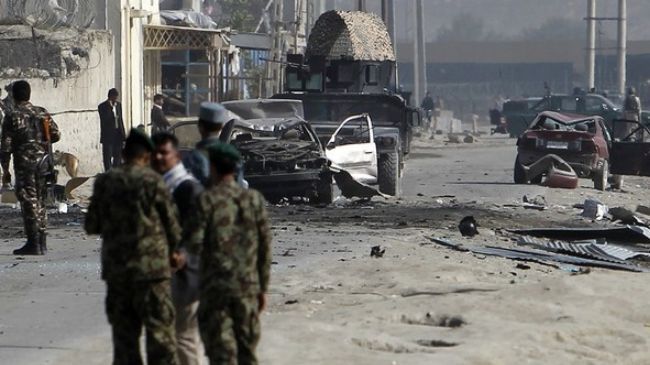 Several policemen have been killed in a powerful explosion that targeted the Interior Ministry's compound in Afghanistan's capital city of Kabul, security sources say.
The attack came as a bomber wearing a military uniform, blew up his explosives at the crowded entrance of the building on Wednesday.
Security sources say at least six police officers were killed and several others were injured.
The Taliban militant group has claimed responsibility for the deadly explosion.
The attack came within hours of the latest message from the militant group warning of more violence ahead of Saturday's presidential elections. Taliban spokesman Zabihullah Mujahid has once again repeated a warning to Afghans to stay away from the upcoming vote.
Militant attacks have already claimed the lives of several campaign workers and civilians over the past few weeks across various regions of the country.
Also on Wednesday, gunmen killed a local election candidate along with his eight aides in northern Afghanistan.
Afghan officials say they have received intelligence that Hussain Nazari was slain by his abductors in Sar-i-Pul Province. Nazari had been abducted three days ago along with eight of his aides.
He was running for a seat in the provincial council. Local officials say the candidate's body has not been retrieved yet.
No group has claimed responsibility, but officials hold the Taliban responsible for the killing.
Kabul and several other main cities have also come under major attacks over the past few weeks.
Violence continues to plague Afghanistan despite the presence of thousands of foreign forces, more than 12 years after the US-led invasion of the country in 2001.