Syria
Several killed in Damascus car bomb blast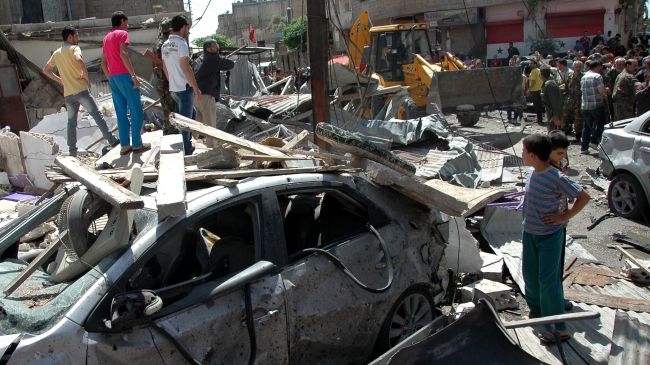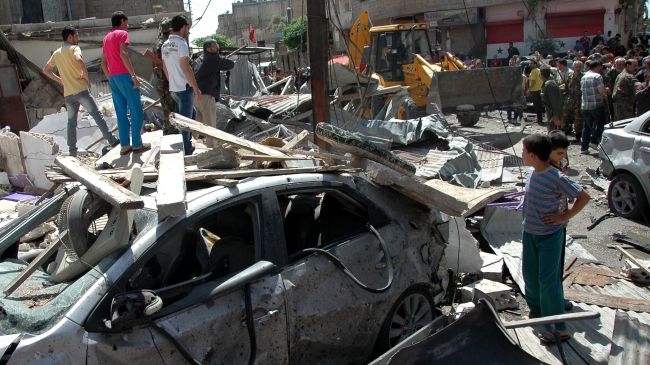 Several people have been killed after a car bomb rocked the al-Somariya area in the suburb of the Syrian capital, Damascus.
The blast took place on Saturday, when a car loaded with explosive devices went off at a garage located in a busy area of Somariya.
Earlier in the day, four people, including a 16-year-old girl, were killed after mortar shells fired by foreign-backed militants hit a minibus in al-Dwel'a area of the capital.
In the northern city of Aleppo, a mortar attack hit a hospital and a hotel killing 12 people.
On Friday, militants detonated a booby-trapped car in the town of al-Jibrin in the countryside of Hama killing 17 civilians, including 11 children.
Cities and towns across Syria have frequently come under bomb attacks as well as mortar and rocket fire by the militants since the crisis broke out in the Arab state over three years ago.
On April 29, at least 100 people, mostly civilians, were killed in separate terrorist assaults targeting Syria's western city of Homs. The al-Qaeda-linked al-Nusra Front claimed responsibility for the attacks.
Syria has been the scene of deadly violence since March 2011. Reports says over 150,000 people have so far been killed and millions of others displaced because of the foreign-backed militancy plaguing the country.