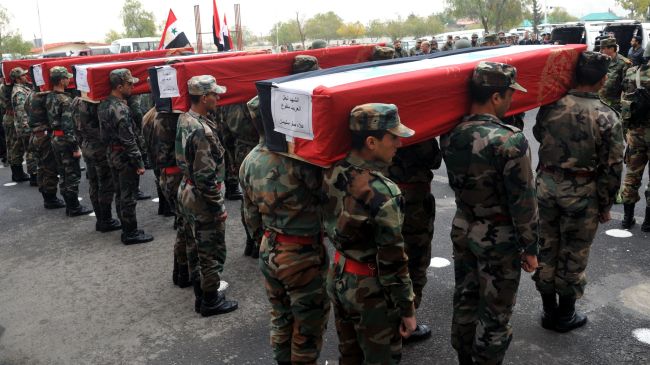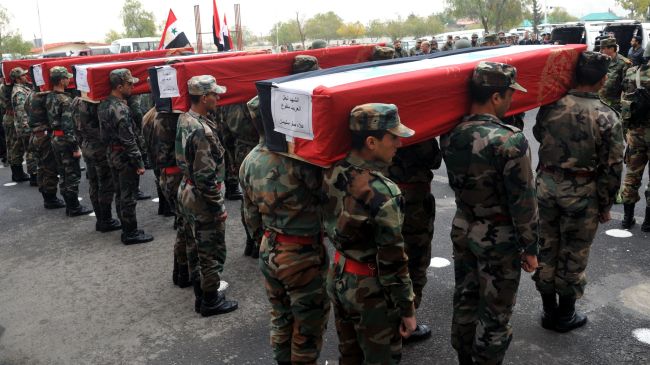 Reports say several Syrian soldiers have been killed in a new attack by Turkish forces on a military post near the border town of Tel Abyad.
The Turkish forces fired artillery shells at targets in the Syrian territory during the early hours of Thursday.
The exact number of the Syrian soldiers killed in the attack has not been reported.
Turkey's attack follows a Syrian mortar strike that killed five people in the southeastern Turkish town of Akcakale in Sanliurfa province on Wednesday.
Syria said it had started an investigation into the cause of the mortar attack on the Turkish territory.
Syrian Information Minister Omran Zoabi also sent a message of condolence to the Turkish people and families of the victims.
The minister stated that Syria respects the sovereignty of its neighbors and wants its own sovereignty to be respected in return.
In addition, Zoabi called on some foreign countries, especially Turkey, to stop the flow of weapons and terrorists into Syria.
Meanwhile, the Turkish parliament is scheduled to discuss Thursday a motion for cross-border military operations inside Syria "when deemed necessary."
Damascus says certain Western and regional countries, including Saudi Arabia, Qatar and Turkey, are supporting the insurgents fighting against the Syrian government.
On Wednesday, NATO ambassadors held an emergency meeting in Brussels over the Turkish-Syrian border clashes and said in a statement, "The alliance continues to stand by Turkey and demands the immediate cessation of such aggressive acts against an ally."
In July, Syrian President Bashar al-Assad said in an interview with the Turkish Cumhuriyet daily that Turkey "has supplied all logistic support to the terrorists who have killed our people."