Middle East
Syria
Several Tahrir Al-Sham Terrorists Killed in Popular Uprising in Idlib
Over 10 Tahrir al-Sham al-Hay'at (the Levant Liberation Board or the Al-Nusra Front) terrorists were killed in clashes with people during their protest rallies in Idlib.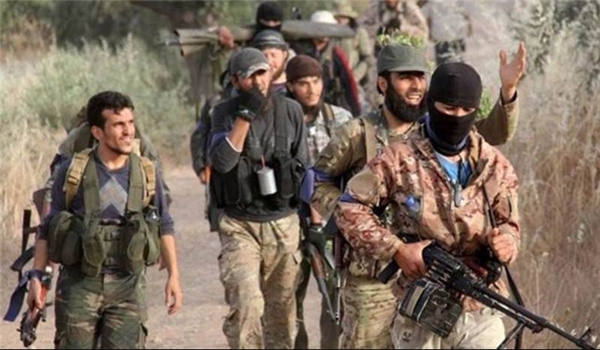 The Kurdish-language Hawar news quoted local sources in Idlib province as saying on Saturday that clashes between residents of the village of Farwan in Southeastern Idlib and Tahrir al-Sham killed 12 militants and destroyed their military vehicles.
They added that the clashes erupted after Tahrir al-Sham terrorists attacked the village to capture a number of residents but they faced people's resistance.
The report said that Tahrir al-Sham sent more militants and military equipment to the village after the death of its members.
In a relevant development in the same province last Wednesday, a large number of terrorists were killed and injured in a massive explosion at the headquarters of Tahrir al-Sham West of Idlib.
A bomb-laden vehicle was exploded in the city of Jisr al-Shoghour in Western Idlib, killing and injuring at least 40 terrorists, pro-militant sources said.
The sources said that at least 15 militants were killed and 27 others wounded, including a number of terrorists.
Meantime, the Arabic-language al-Mayadeen TV network reported that the blast took place in at Tahrir al-Sham's regional headquarters.