Syria
Several Terrorist Commanders Flee Southern Syria to Jordan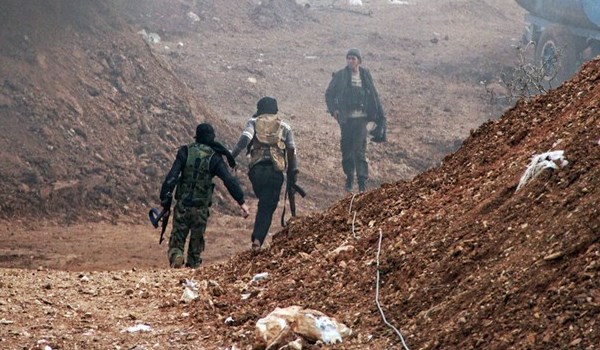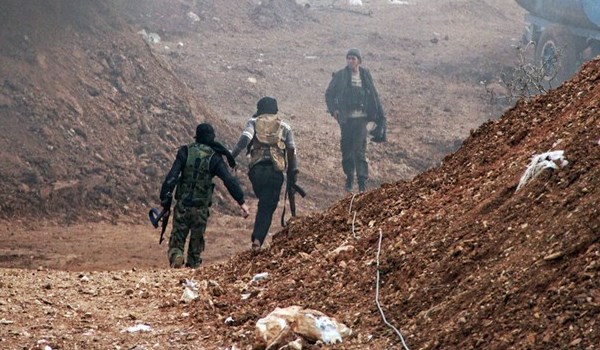 Over 10 military commanders of terrorist groups have fled from Syria's Southern regions to Jordan amid the Syrian army's deep advances in Dara'a province and implementation of the peace plan in several regions.
Field sources reported on Monday that the Syrian army has seized control of Kharab al-Shaham region in Western Dara'a after peace agreement with the militants, adding that residents of the region have hoisted the Syrian government flags.
Also reports said that the terrorist groups in the town of Tafas in Northwestern Dara'a have reached an agreement with the Russian and Syrian sides to deliver control of the region to the army.
A Syrian army's field commander said that the army has taken control of the air defense battalion in Western Dara'a, adding that the terrorists' supply lines have been cut off between Western and Eastern Dara'a.
Meantime, media activists reported that at least 11 senior terrorist commanders in Dara'a have fled to Jordan amid the army's extensive advance.
They added that Ayad Qadour, the commander of Mohajerin and Ansar brigade (affiliated to the so-called Free Syrian Army), Mohammed al-Mahamid nom de guerre Abu Omar al-Zaqloul, the commander of Aswad al-Senah (affiliated to the FSA) and Imad Abu al-Zariq, one of the military commanders of Jeish al-Yarmouk, are among those who have fled to Jordan.
Relevant reports said on Sunday that a majority of militant commanders have endorsed the reconciliation plan in the Southern province of Dara'a, the Russian Defense Ministry said, adding that the peace plan will probably be put into action in five regions in Western Dara'a.
The ministry said that most terrorist commanders have joined peace agreement with the Syrian army only a few hours after the start the reconciliation plan in Dara'a.
It further said that a major number of terrorist commanders have decided to end battle and join the peace process with the army following talks with government troops.
In the meantime, the terrorist groups in the townships of Jidrou region in Western Dara'a, including Ankhal, Nawa, Jasem, Nemr and al-Harrah formed a joint delegation to enter talks with the Russian-Syrian delegation.
Terrorists formed a joint delegation after militants in Eastern Dara'a laid down arms and signed the peace agreement with the army.
Field sources said that terrorists in Western Dara'a have been given only a 48-hour-long ultimatum to decide about peace talks.