Syria
Several US-Backed SDF Militants Killed, Injured in Attacks by Unknown Assailants in Raqqa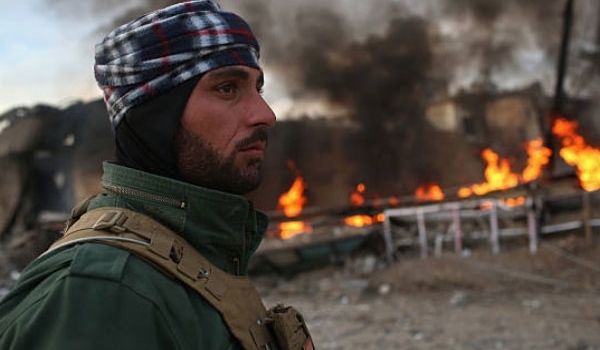 A number of US-backed Syrian Democratic Forces (SDF) militants, including a commander, were killed and injured in attacks by unknown assailants on their military positions in Raqqa, media reports said.
The local sources in Raqqa province said that an SDF commander named Qahreman Wau was among those killed in an attack by unidentified attackers on an SDF military center in al-Sokr Square in Raqqa province.
Several other SDF militants were also killed raids on their military positions.
They also reiterated that a military police base of the SDF in Southern Raqqa was also targeted by the attackers.
The assailants also hit a military vehicle of Kurdish Asayesh fighters affiliated to the SDF in Southern Raqqa, killing and Injuring about 10 of them.
Meantime, the SDF has now declared a state of alert in different districts of Raqqa City and has installed military posts in the region.
In a relevant development last week, the residents of a region in Raqqa province expelled the US-backed Syrian Democratic Forces amid intensified popular protests by civilians against the SDF, local sources said.
The people in the village of Jadideh Kahit East of al-Katameh town in Eastern Raqqa clashed with a group of Syrian Democratic Forces who were arresting civilians in the region and expelled from the region, local sources in Raqqa said.
The sources pointed to intensified differences and tensions among civilians and Kurdish forces in Raqqa, and said two SDF militants were killed in a bomb blast carried out by unknown assailants in al-Shaher village in Eastern Raqqa.