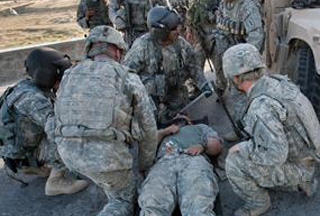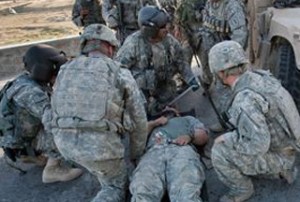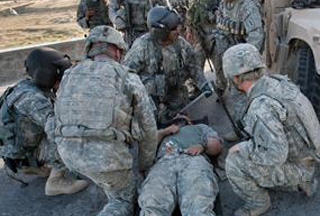 Several US troops were injured in Afghanistan on Thursday when an explosion rocked a joint Afghan-US combat post in east of the country, the Pentagon said.
"An explosion occurred at a joint Afghan National Security Forces (ANSF) / International Security Assistance Force (ISAF) combat outpost in Paktiya province, eastern Afghanistan this evening," the US military said in a statement.
"Several ISAF service members from the United States were injured. There were no reported fatalities to ISAF or ANSF personnel," AFP quoted the statement as saying.
On Sunday, two British soldiers were killed as a result of a roadside bomb attack near Sangin in southern Afghanistan's Helmand province.
A total of 59 US-led NATO soldiers have been killed in Afghanistan so far this year. Roadside bombs have claimed about 90 percent of this year's military fatalities.
Due to mounting casualties among NATO soldiers, public support for the Afghan war is waning in the Western countries. NATO member states have recently endorsed a plan to increase the total size of Afghan forces to 300,000 by next year in a bid to draw down the number of their forces in the country.