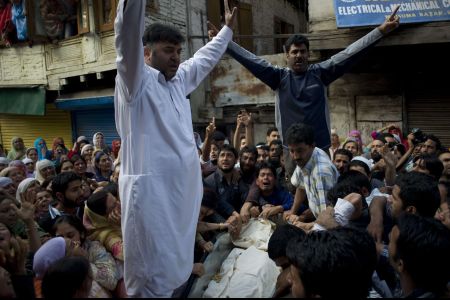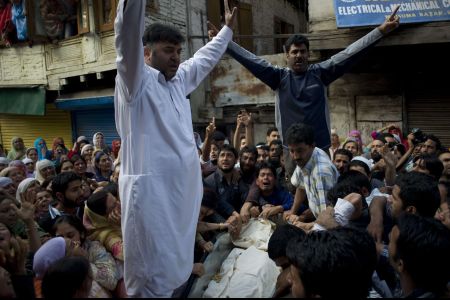 Dozens of protesters, including a teenage boy, have been injured during fresh demonstrations in Indian-administered Kashmir Valley.
The protesters were wounded when security forces opened fire on them near the northern town of Sopore, a Press TV correspondent reported.
Demonstrations broke out throughout the town in response to the killing of a woman bystander by security forces during protests on Sunday.
The latest causalities come as a group of Indian lawmakers is touring the region for talks on the escalating violence.
Kashmir's pro-independence leaders have refused to sit down for talks with the Indian lawmakers.
The Indian fact-finding team has been tasked with investigating the three-month-long street protests, though local leaders insist that New Delhi has no response to the region's crisis.
The deaths blamed on Indian security forces have angered Kashmiri people and triggered large protests.
Curfews and strikes have shut down the region's summer capital of Srinagar and several other towns for weeks.
The residents are complaining of shortages of food and other supplies.
At least 105 people have been killed since pro-independence protests began in early June.
India and Pakistan have claims on the entire, Muslim-populated Kashmir region but posses partial rule over it. Pakistan has slammed India for its brutal crackdown on demonstrators.