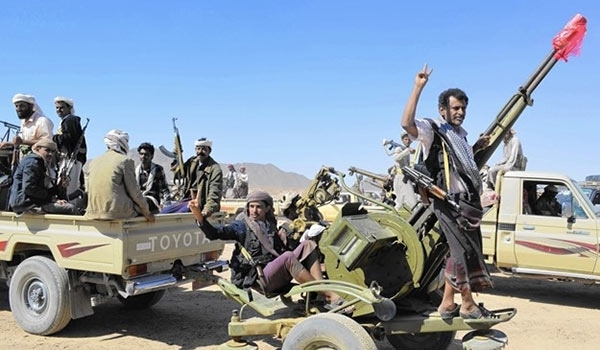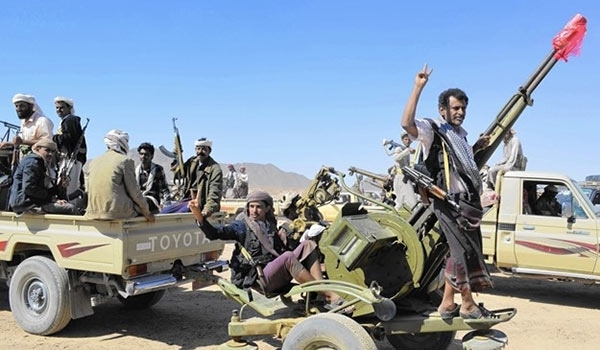 The Yemeni army and popular forces fired missiles at power plants of military bases in the Saudi province of Jizan, setting the plants on fire in retaliatory attacks.
According to FNA dispatches, the Saudi power department in the border region of Jizan announced that power plants of the military bases have stopped operation after they were struck by Ansarullah's rocket and missile attacks. A huge fire was reported.
Ali Hassan al-Houthi, an Ansarullah leader, said that Ansarullah fired long-range missiles at Jizan power plants.
Also, the missile attacks destroyed huge power generators of several border posts, where Saudi, UAE and Bahraini troops were deployed.
Al-Houthi further said that the army forces and popular troops fired dozens of rockets and mortar shells at Saudi positions. Al-Radif, al-Khawjara and al-Maa'zab positions were targeted, he added.
Saudi Arabia has been striking Yemen for 125 days now to restore power to fugitive president Mansour Hadi, a close ally of Riyadh.
Hadi stepped down in January and refused to reconsider the decision despite calls by Ansarullah revolutionaries of the Houthi movement.
Despite Riyadh's claims that it is bombing the positions of the Ansarullah fighters, Saudi warplanes are flattening residential areas and civilian infrastructures.
The Monarchy's attacks have so far claimed the lives of at least 5,313 civilians, mostly women and children.