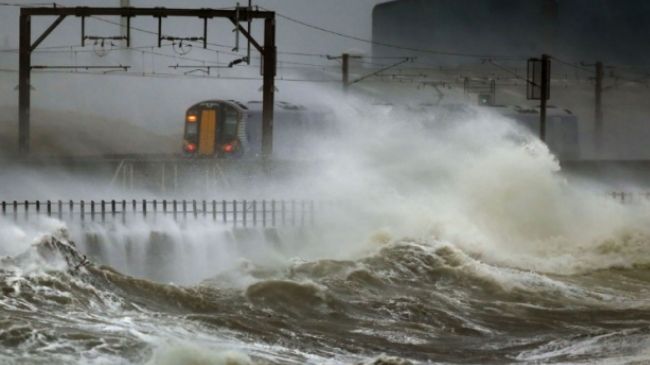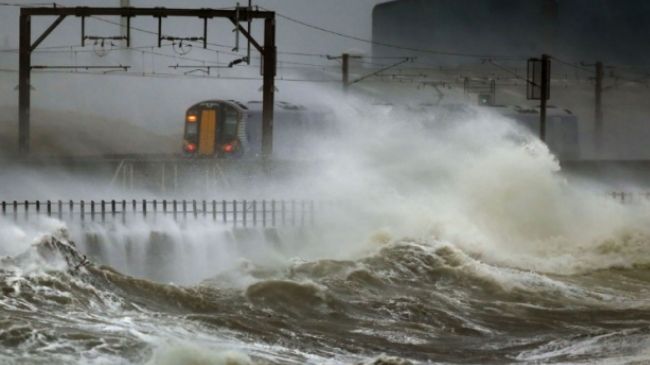 At least one man has been killed and thousands of homes and businesses left without power as strong gusts of wind continue to lash various parts of Britain.
On a day dubbed "wild Wednesday," hundreds of people were left stranded as trains were forced to stop on their tracks and major transport links came to a closure as a result of hurricane-force winds of up to 108mph.
Flood warnings remained in place for much of the south and west of the UK with army chief Major General Patrick Sanders describing the floods as an "almost unparalleled" natural crisis.
The army deployed hundreds of troops as floods continue to wreak havoc across the affected areas and the government's efforts still lagged behind the floods aftermath.
On Wednesday night, more than 100,000 homes and businesses were without power after trees and debris were blown on to power lines.
Wiltshire Police said a man in his 70s has died in a suspected electrocution. It happened when the old guy was trying to move a tree which brought down power cables near Chippenham, according to the police.
Hundreds of homes have been evacuated in Berkshire, Surrey and Somerset with severe flood warnings still in place.
Critics blamed the government for being slow in providing the affected areas with repair and relief.
On Thursday, Prime Minister David Cameron convened a crisis cabinet meeting and appointed a special committee on flooding for the first time, when ministers were given an update on the extent of power and transport disruption caused by overnight storms.
The bad weather continues to cause travel chaos, with warnings that customers should expect more major disruption on the rail network.
Britain is experiencing its wettest winter in more than two centuries.