Africa
Seyed Hosseini: Sheikh Zakzaky's Return Blow to Nigerian Government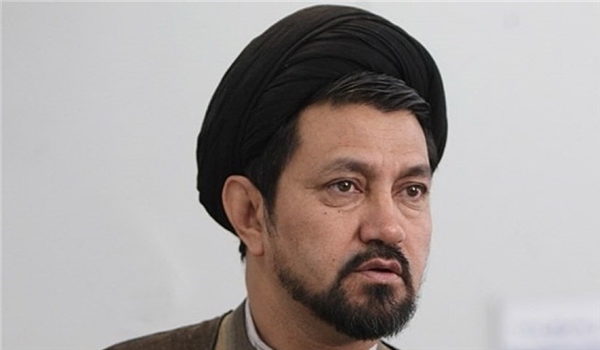 Seyed Abdollah Hosseini, Islamic scholar and university lecturer, says Nigerian Muslim Leader Sheikh Zakzaky foiled the Nigerian government's plan to defame him by pretending that they offered medical treatment abroad, while he was convinced that the government's main intention was to kill him.
In an exclusive interview with FNA, Seyed Hosseini said the message of Sheikh Zakzaky's return was that he preferred his own country's "jail" to the abroad "five-star hotel" as he noticed dishonesty in government's action.
Seyed Hosseini is a lecturer at the al-Mustafa University in Johannesburg, South Africa. He has had close relations with Sheikh Zakzaky for more than three decades.
Below is the full text of the interview.
Q: Do you believe the Nigerian court and government were sincere in allowing Sheikh to receive medical treatment abroad?
A: The answer is simply No, as Sheikh himself was convinced that the actual intention of the Nigerian government was to kill him abroad; so he did not want that to be achieved by the Nigerian government. The behavior of the officers who accompanied him with animosity to India showed they had no intention of helping him to be cured. That made Sheikh believe that they were accompanying him to kill him, not to take him back. He is a smart leader, and he did not allow them to do so, and chose to go back to his country. If the Nigerian government has any intention of killing him, it now had to commit it in Nigeria; not in India. It was like Imam Khomeini's decision when he was in France and heard that the Shah regime had the intention to kill him; he decided to return to Iran so that if Shah had had any plans to kill him, it would have been in Iran.
Q: Why did Sheikh Zakzaky choose to leave India without complete medical treatments?
A: The Nigerian government introduced Sheikh to Indian authorities as a terrorist who killed a lot of people and was now under prosecution; but, since he was sick, he needed to be treated, and then he would be taken back to the court. So, the picture the Indian government had was a terrorist, instead of the picture of a leader of a Muslim community. India therefore took the highest security measure for him at the hospital, as he was thought to be a terrorist.
The Nigerian government also issued a press release that Sheikh expected a five-star hotel, and Sheikh had to choose between a hotel and a hospital. But, Sheikh's return was a big blow to the Nigerian government, telling to them this is their five-star hotel, take it, and he is not interested and he is happy with the same jail that they were keeping him in before. He also sent this message to the Nigerian government that they did not need to send six people with him to India, to bring him back; as Nigeria is his country and his concern was that they wouldn't accept him back. So, it was his decision to come back to his own country. He also did not have trust in the Nigerian and Indian authorities to do the treatment.
India was chosen as two medical doctors from India visited Sheikh and put the proposal to treat him in India forward based on the large Shia community in India and their own hospitals. Medanta hospital was never the choice of Sheikh.
Q: The case of Sheikh Zakzaky was neither covered by the mainstream media, nor by any prominent international human rights organizations. Why?
A: The mainstream media is controlled by Israel and Saudi Arabia. Some ninety percent of them is run by the Zionists. Since Sheikh's activities are against Zionism, they do not allow the news about Sheikh to go around, preventing him from becoming a hero by being known to the world. This is the reason they did not allow this to happen. If such a thing would happen to a European leader, the whole world would completely be aware of this. An American celebrity went to another country and did something wrong, and the news was everywhere, while the leader of some twenty million Africans has been in jail for four years, and no one has talked about him. Then when he was in India for treatment; again, no one talked about him. Remember Rwanda, the world started talking about it when already five hundred thousand people were killed, because they were blacks. If they had been white, with the killing of the first ten people the whole world would have known about it.