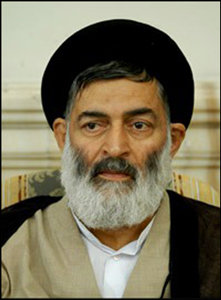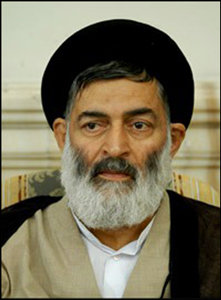 Iranian MP calls Muslim nation to maintain vigilance in the path towards unity to foil the plots of the enemies and spread the Islamic Awakening in the World.
Hujjat-ol-Islam Seyyed Saber Jabbari, representative of Mazandaran Province in Iran's Parliamentary Assembly of Experts praised the vigilance and obedience of the people which have foiled the plots of the enemies, reported Taqrib News Agency (TNA).
He expressed his satisfaction that the outbreak of the Islamic Awakening has changed the regional equations in favor of the Islamic Republic of Iran and that this stance, despite all anti Iran sanctions, is owed to the leadership of the Islamic Revolution of Iran, Ayatollah Seyyed Ali Khamenei.
Prayer leader of the northern city of Behshahr demanded Muslim nation to follow the path of unity to foil anti Islamic moves in all aspects and that Islamic Awakening spreads to the whole world.
He stressed affection of the people to the Islamic system, values and jurisprudent as the most important factors for the power of the system as well as failure of the enemies.
Hujjat-ol-Islam Jabbari called Islamic Revolution as an example for other countries and reiterated, "World arrogant powers cannot block the way for promotion of Islamic Revolution in the world due to the solidarity of the Iranian nation."
According to the cleric during the past decades all plots of the enemies have been foiled due to the obedience to the jurisprudence and that this advantage has to be kept for further victories.
"Certainly concentration on the jurisprudent in Islamic movements would reduce the price paid for confronting the enemies to a far less price than that of the present besides that Muslim world will maintain its leading role", said the cleric.