North America
Syria
SHAM FIGHT: ISIL Starts Retreating from Raqqa after Concluding Agreement with Great Satan US-Backed SDF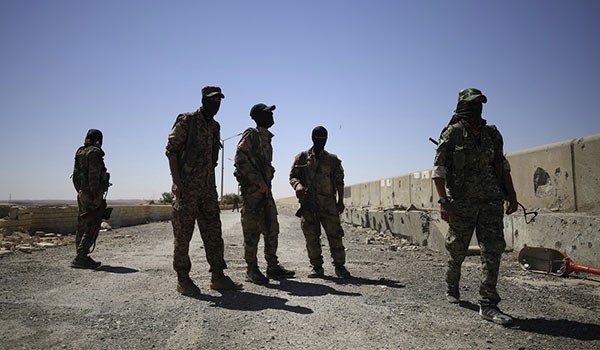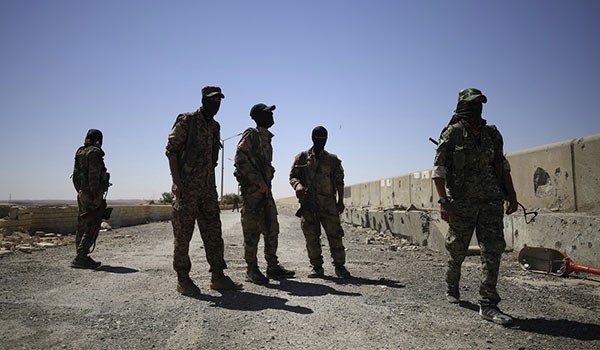 ISIL has started withdrawing troops from two towns West of Raqqa province in Northeastern Syria following an agreement with the US-backed Kurdish-led Syrian Democratic Forces (SDF), Arab media outlets quoted local sources as saying on Saturday.
Elam al-Harbi news quoted sources as saying that the ISIL has retreated from the towns of al-Mansoureh and Hanideh in Western Raqqa based on an agreement with the SDF.
Based on field reports, a convoy of ISIL's vehicles left the towns via an SDF-guaranteed safe corridor for Syria's Badiyeh (desert).
On Thursday, informed sources revealed secret talks between the SDF and ISIL commanders on the terrorist group's withdrawal from the Western parts of Raqqa to Badiyeh region in Syria.
The sources said that the SDF forces held talks with the ISIL to encourage the militants to withdraw from Sad al-Rashid area as well as the towns of al-Mansourah and Hanidah in Western Raqqa without any resistance, and move towards Badiyeh.
They added that the talks were held after the SDF forces fully surrounded the gates of the two towns.
Reports indicated that Washington prefers to occupy Raqqa immediately without major casualties on the US-backed forces. Also, if the ISIL leaves Raqqa without any clashes, the US will not need the SDF to occupy the city and the territories can be filled with other terrorist groups which are called by the US as moderate militants.