Iran
Middle East
'Shameless EU' backs terror groups, sanctions Press TV: Iranian analyst
A senior political analyst has reacted to European Union's new sanctions that targeted a number of Iranian individuals and entities, including the 24-hour English-language Press TV news channel, calling the bloc "shameless."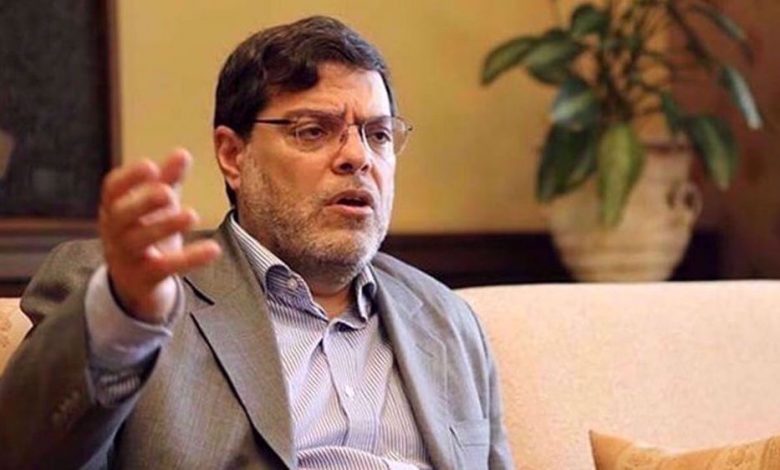 "The EU backs terror groups like the MeK, [and terrorist] groups with bases in northern Iraq & groups in Pakistan," Mohammad Marandi, a professor at University of Tehran and a political analyst, said in a Monday tweet.
He was referring to the anti-Iranian notorious Mujahedin-e-Khalq Organization that is a known terrorist cult responsible for assassinating thousands of Iranian people and officials. The group is based in a number of European countries who claim to be advocates of human rights.
"These groups & monarchists openly claim responsibility for riots in Iran, where well over 40 police/Basij were murdered," Marandi added.
Riots broke out in Iran in mid-September after the death of Mahsa Amini. The 22-year-old fainted at a police station in Tehran and was pronounced dead three days later in hospital. An official report by Iran's Legal Medicine Organization concluded that Amini's death was caused by illness rather than alleged blows to the head or other vital body organs.
Rioters went on a rampage, brutally attacking security officers and causing massive damage to public property as Western powers, especially the United States, provided support.
Earlier in the month, Iran's Intelligence Ministry said the United States and the United Kingdom were "directly" involved in the unrest, adding that dozens of terrorists affiliated with the Israeli regime and anti-revolution groups have also been detained in the unrest.
"Instead of apologizing, the shameless EU sanctions Press TV!" Marandi concluded.
His tweet came after the European Union imposed sanctions on a number of Iranian institutions and individuals, including Press TV, over alleged "rights violations."
Experts believe that the sanctions imposed on Press TV by the EU, and earlier by the government of Canada, are aimed at muzzling free speech and alternative views. They have also highlighted the role played by Press TV during the recent riots, as the news channel made a great effort to counter fake narratives fostered by Western media concerning Iran's riots.
Meanwhile, despite EU's fake claims that "Press TV is responsible for producing and broadcasting the forced confessions of detainees," no such forced confessions have ever been produced or broadcast by the English-language news channel during the recent riots
---