Bahrain
Zionist-backed Manama Forces Suppressing Protesters Systematically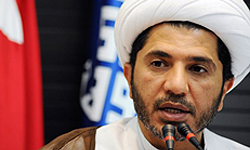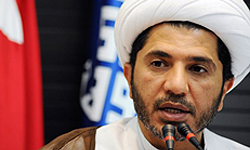 The Manama security forces have intensified their clampdown on protestors through "systematic" raids, a prominent Bahraini opposition figure said.
Addressing worshippers on Friday, the leader of Bahrain's Al Wefaq National Islamic Society Sheikh Ali Salman said Al Khalifa forces have intensified systematic crackdown on people and treat prisoners more harshly.
He said the puppet regime security forces beat and insult detained protesters in front of their families.
He added that the satanic Manama police troops raid people's houses and steal their assets and jewelries and remove the Muslim women's hijab by force.
Yet, the Sheikh underlined that such regime strategies cannot intimidate the public, and the people will express their opinion through staging rallies and protests.
Anti-government protesters have been holding peaceful demonstrations across Bahrain since mid-February 2011, calling for an end to the puppet Al Khalifa dynasty's over-40-year rule.
Violence against the defenseless people escalated after a Saudi-led conglomerate of police, security and military forces from the Persian Gulf Cooperation Council (PGCC) member states – Saudi Arabia, Kuwait, the United Arab Emirates, Oman and Qatar – were dispatched to the tiny Persian Gulf kingdom on March 13, 2011, to help Manama crack down on peaceful protestors.
So far, more than 69 people have been killed, hundreds have gone missing and thousands of others have been injured.