Syria
Sheikh Qaouk: Syria Exposed Phony Arabs Lenient with "Israel", Firm on Syria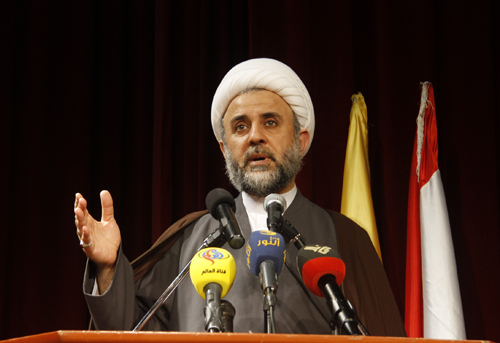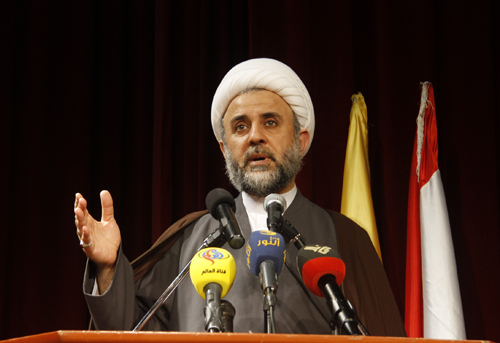 Deputy Chief of Hizbullah's Executive Board, His Eminence Sheikh Nabil Qaouk reiterated, "The resistance is being targeted in a comprehensive, permanent, political, military, security and psychological way."
During a memorial, His Eminence stated, "The US, the Zionist entity and their tools gathered to face the resistance," adding, "after 30 years, we find the resistance even stronger and the Zionist enemy weaker, so we won't be surprised if everyone assembled to fight us."
Moreover, Sheikh Qaouk accentuated that "Israel" – incapable of facing the resistance – seized a strategic chance in Syria to weaken and attack the resistance.
"Syria's enemies bid that the resistance would be occupied in the Syrian crisis and Lebanon's secession, giving "Israel" the opportunity to change balances," he affirmed.
"Was the Zionist enemy, after two years of the Syrian crisis, able to seize the opportunity or pirate the Lebanese oil in the sea? Was it able to impose an aggression on Lebanon as it did in Gaza, Sudan, and Syria?" he questioned.
"The resistance succeeded in strengthening its missile and military arsenal in the past two years more than it could in the past 20 years," His Eminence stressed.
Furthermore, Sheikh Nabil Qaouk accentuated, "Whoever bids on the Syrian crisis to change balances must know that the resistance succeeded in equipping tens of thousands of missiles that can reach all Zionist settlements."
Likewise, Sheikh Qaouk revealed, "The armed men in Syria came from more than 30 countries and were armed from more than 130 countries in the world, and they even set dates in which the regime would fall, but were astonished by the popular endurance."
"The Arab oil money is killing the Syrian people and igniting the crisis in Syria," he stressed, highlighting, "Syria exposed the phony Arabs who are being lenient with "Israel" and firm with Syria; they cut ties with Syria and renew ties with "Israel"."
As to the Lebanese villages that are being attacked by the militiamen in Syria, His Eminence accentuated, "It is the villagers' right to unconditionally defend themselves against aggression."
Regarding the Lebanese parliamentary elections, Sheikh Qaouk emphasized, "The US and "Israel" see that by the government's dispersal or the parliamentary elections, that they would be able to change political balances."
"We hold on to consensus in forming a national unity government, in which no one would feel targeted," he added.
At the end of his speech, His Eminence demanded true representation in the upcoming government.