Lebanon
Middle East
Sheikh Qassem: Lebanese Government is Stable and Can Never Be Overthrown
Hezbollah Deputy Secretary General Sheikh Naim Qassem said Tuesday that the ongoing crises in Lebanon have resulted from the general policies of the previous cabinets, adding that the current government must be given a chance to address them by various means.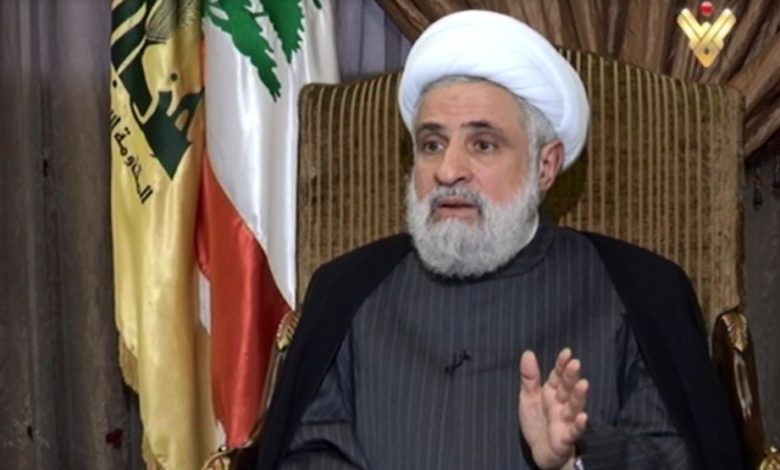 In an interview with Al-Nour Radio Station, Sheikh Qassem pointed out that the Central Bank's Governor is partially responsible for the ongoing crises, stressing Hezbollah considers that the issue of 'Banque Du Liban' must be discussed by the government, away from the media coverage, in order to take the suitable decisions.
Sheikh Qassem underscored that the record rise of the US dollar exchange rate against the Lebanese Lira indicates that the Central Bank has shown a negative performance and committed mistakes, emphasizing that this chaos must be addressed.
The government has devised a plan to address the economic crisis and its positive results will start appearing, according to Sheikh Qassem who added Hezbollah has also prepared a strategy to use it as a reference when evaluating the cabinet's one.
Hezbollah Deputy Chief said that some parties are plotting to overthrow the government but their conditions do not allow them to achieve this purpose, adding that the cabinet is strong, stable and firm and calling for appreciating its achievement in coping with the coronavirus.
His eminence stressed that Hezbollah will not engage in the political polemics aimed at throwing unrealistic accusations against it, adding that all the attempts to stir the sedition are doomed to failure.
Regrading the reform and fight against corruption, Sheikh Qassem said that they require certain tools and practical steps, adding that Hezbollah, in this concern, is exerting all the possible efforts within the Lebanese political structure.
Sheikh Qassem pointed out Lebanon has regained freedom, well-being and independence since the liberation in 2000, stressing that Hezbollah is ready to confront any Zionist aggression.