Lebanon
Middle East
Sheikh Qassem: Most of Obstacles Hindering Gov't Formation Local
Hezbollah Deputy Secretary General Sheikh Naim Qassem stressed that the obstacles hindering the government formation in Lebanon are 90% local.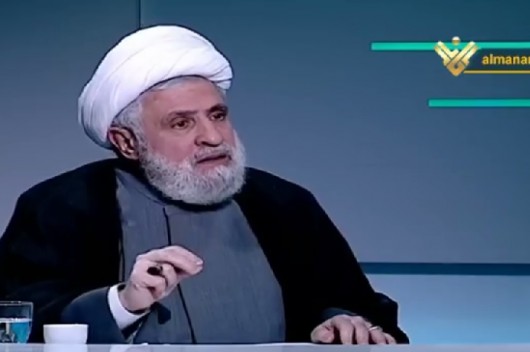 In an interview with Al-Manar's "Baina Qawsain" talk show, Sheikh Qassem stressed that Hezbollah has been exerting efforts in order to facilitate the government formation.
"We have been trying to bring local sides closer and to convince them of offering concessions. If no concessions are made then government formation will be hard," Sheikh Qassem said.
On the issue of forensic audit, Hezbollah deputy chief said that when the government is formed many things will be facilitated, but stressed that forensic audit won't be for forming government.
Tackling the difficult living conditions in Lebanon, Sheikh Qassem said Hezbollah has been offering different forms of aids in several areas across the country, noting that Hezbollah aids are being rejected in some areas which are controlled by certain political sides.
"Foreign factors, played by the US in particular, are the main causes behind economic collapse," Sheikh Qassem told Al-Manar, stressing that corrupts have been also highly contributing to the collapse in Lebanon.
"Foreign schemes propagated by several sides in Lebanon are the reason behind the current crisis. It's not Hezbollah's weapon which has defended Lebanon throughout long years."
On the Iran nuclear deal, Sheikh Qassem expected that the US will return to the accord in the coming months, noting that the current administration in Washington "considers rejoining the JCPOA better than no deal."
He stressed, meanwhile, that US' return to the nuclear deal is a great victory to Iran.