Palestine
Sheikh Sabri rejects all US solutions to Palestinian cause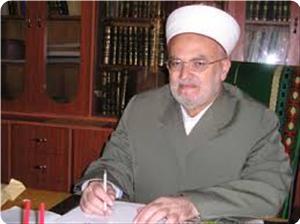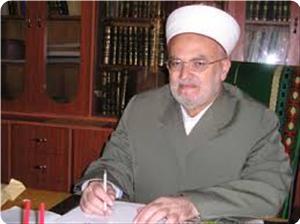 Head of the higher Islamic authority in Jerusalem Sheikh Ikrima Sabri expressed his rejection of the proposals to be tabled by US secretary of state John Kerry during his upcoming visit to occupied Palestine and said they are aimed at prolonging the longevity of the occupation.
In a statement to the Palestinian information center (PIC), Sheikh Sabri said that Kerry's solutions would deprive the Palestinian refugees of their right to return to their homes they were expelled from and retain Israel's settlement expansion.
"What is that solution that protects the settlements and prevents the refugees from returning to their homes?" Sheikh Sabri asked deprecatingly.
He warned that the Aqsa Mosque is exposed to considerable dangers threating its existence.
"Previously, we would say that the Aqsa Mosque was in danger, but in fact it is facing many threats," he added.
He warned that the daily desecration of the Aqsa Mosque by Jewish settlers, rabbis and policemen is aimed to impose a new fait accomplice.
The Islamic figure also highlighted Israel's plans to Judaize the entire holy city, especially the areas around the Aqsa Mosque, pointing to its latest project on Azzeitoun Mount.