Shelling leaves 11 people dead in Iraq's Fallujah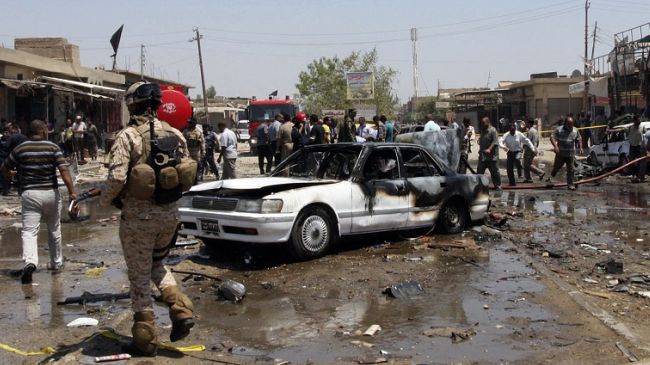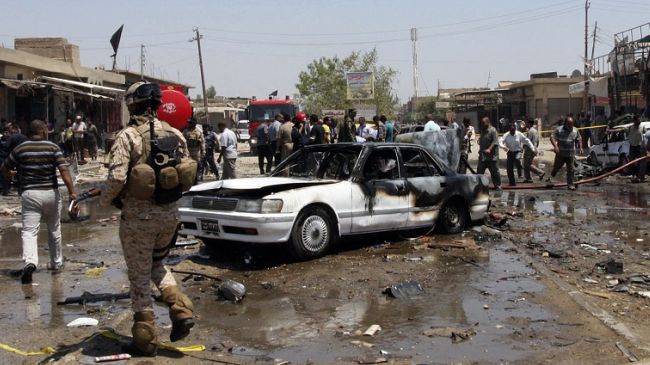 Shelling in the Iraqi city of Fallujah, held by al-Qaeda-affiliated militants, has claimed 11 lives in less than 24 hours, as the Arab country continues to grapple with violence.
Medical sources said on Sunday that the bombardment started on Saturday evening and continued into Sunday.
According to Doctor Ahmed Shami, four people were injured in the shelling in Fallujah, located in the western province of Anbar.
Meanwhile in north of Baghdad, bombing and shooting targeted a bus carrying Shia pilgrims on Saturday evening and killed 11 people.
The pilgrims were returning from the city of Samarra when a roadside bomb went off on the outskirts of the town of Balad and gunmen opened fire on the vehicle.
Iraq is currently witnessing a wave of violence unprecedented in recent years. Based on official figures, over 1,000 people, mostly civilians, lost their lives in violent attacks across Iraq in April.
Anbar plunged into violence in December 2013 when the army removed an anti-government protest camp in the provincial capital of Ramadi. Authorities said the camp was used as "headquarters for the leadership of al-Qaeda." The bloodshed later spread to the nearby city of Fallujah.
Iraqi troops, backed by local tribesmen, have since been fighting al-Qaeda-affiliated militants in the region. Among the militant groups are the so-called Islamic State of Iraq and Levant (ISIL), notorious for their atrocities in neighboring Syria.
The violence has inflicted severe damage on infrastructure, and forced nearly 400,000 people to flee their homes.
Iraqi Prime Minister Nouri al-Maliki says Saudi Arabia and Qatar are responsible for the security crisis and growing terrorism in his country, denouncing the Al Saud regime as a major supporter of global terrorism.