Syria
Shells of terrorists hit Homs highway, Syrian Army aborts terrorists scheme in Idlib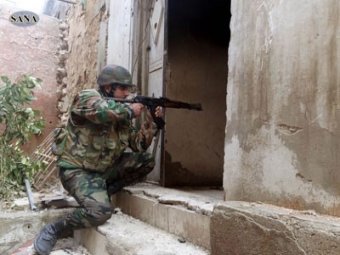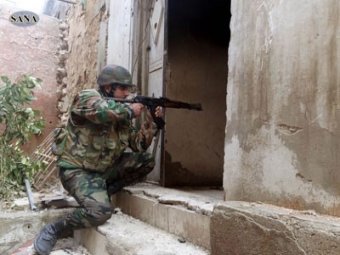 Mortar rounds landed in the international route, which connects between Damascus and Homs, while the Syrian Arab Army (SAA) thwarted an armed attack launched by gunmen on a road that links Areeha to Jessr al-Shoghour in Idlib.
Members of armed militias fired several mortar shells on Damascus – Homs Highway, what resulted in injuries among civilians.
Breaking News Network correspondent to the very area pointed that shells had landed on the highway at Harasta city, which witnesses ongoing clashes between Syrian Arab Army and militants.
The army advances more in al-Qaboun and Barzeh
More areas which are located at the outskirts of the capital Damascus have been liberated after a series of operations carried out by army's units this morning.
The army achieved more progress in al-Qaboun district, killing tens of "Shuhadaa al-Salehia battalions" militants.
Breaking News Network correspondent to Damascus pointed that the army has dismantled dozens of explosive devices, which have been set by gunmen to hinder its advancing, meanwhile the army tightened its control over several buildings near the Educational TV headquarters in Barzeh.
The army's operations has extended to Jobar neighborhood, where clashes took place east of the gymnasium between Syrian Army and armed men, killing tens of them, including the commander Ammar Jumaa and Mohamed al-Qeswani. The army continued liberating many buildings which are located at Damascus – Homs highway near the Water National Company and al-Iman Mosque.
The army aborted the plan of blocking Areeha – Jessr al-Shoghour road
Syrian Arab Army forces have foiled the insurgents' scheme which pivoted on cutting off the international route that connects Areeha and Jessr al-Shoughour causing the death of dozens of insurgents, including the leader Ahmad Jarad.
Syrian Army's confrontation of the attack led to the killing of the leader of "Men of God battalion", Qassem al-Maari, according to Breaking News Correspondent.