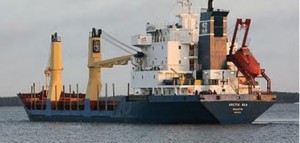 Under the slogan "Ship to Gaza", Swedish writer Matthias Kardel intends to hold talks in Sofia park in the province of Smaland aimed at organizing a sea trip from Scandinavia to the besieged Gaza Strip.
Kardel said that his initiative is a message to the Zionist entity that the world cannot ignore the humanitarian disaster unfolding in the Gaza Strip.
The ship will carry necessary humanitarian aid in addition to equipment used for electricity and water.
The organizers of the trip will organize in the seaports they visit cultural events in cooperation with local organizations to highlight the Zionist blockade imposed on Gaza.