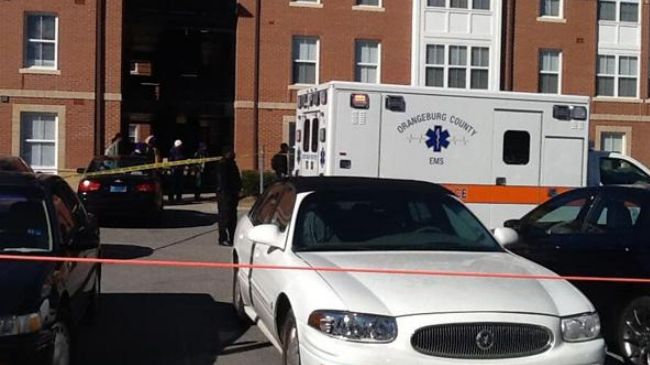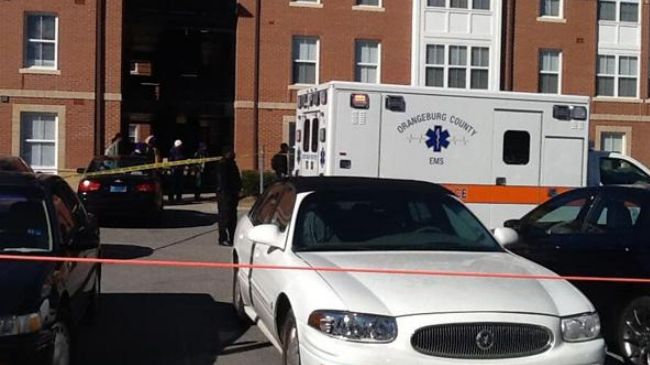 South Carolina State University officials have confirmed that a student has been injured in a shooting on the university's campus.
The incident happened on Friday afternoon in Orangeburg, about 75 miles (120 km) northwest of Charleston.
South Carolina State University spokeswoman Sonya Bennett initially said the campus was not on lockdown. But the school later sent out an alert saying the campus was locked down.
Police are pursing "the person they believe to be the perpetrator," the university wrote on its Facebook page.
"This agency is assisting the Sheriff's Office and we are actively engaged in a manhunt," Orangeburg Department of Public Safety Capt. Mike Adams said.
The name and condition of the injured student were not released.
The university is a historically black university with about 3,200 students.
Friday's shooting is the second one this week on a college campus.
On Tuesday, Andrew Boldt died after being stabbed and shot in a basement electrical engineering classroom at Purdue University in West Lafayette, Ind. A fellow student and teaching assistant is accused in his death and has been charged with murder.
During the past weeks, two students were shot at a high school in Philadelphia, another was shot at a high school in Albany, New York, and two students were shot at a middle school in New Mexico.
According to an investigation by the Daily Beast, one school shooting has taken place in America every two weeks on average.
The number of shootings at schools and universities in the US is fueling the national debate over gun control.
Many critics blame the country's notoriously liberal gun control laws for the high rate of gun violence.