Egypt
Shura Council likely to stay, election system included in new Egyptian constitution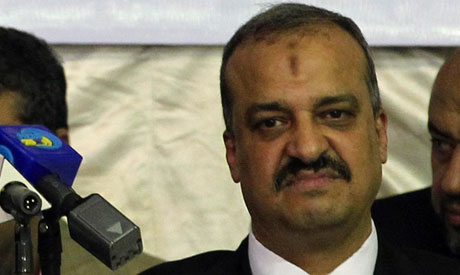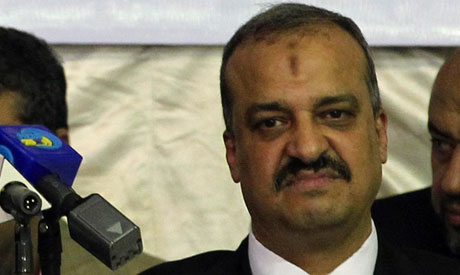 esponding to questions during an open discussion of the draft constitution, Mohamed El-Beltagui revealed that the Shura Council (the lower house of parliament) will most likely continue to exist with additional responsibilities, and that the parliamentary election system, whether majoritarian or party-list, will be included in the constitution, which was not previously the case.
These statements were made during the "Facebook youth hearing" called for today through the Facebook page of the constituent assembly, which received some 1,000 registrations to attend; only about 50 participants could be accommodated, however, chosen on a first-come basis. Questions posed to representatives of the constituent assembly revolved around the articles debated, mainly articles 2 and 36 that refer to Islamic jurisprudence, as well as the articles on freedoms, mostly requesting guidelines and clear restrictions.
In response to challenges on Article 36 related to women's rights, El-Beltagui explained that certain areas such as divorce and marriage rights must not violate specific rules of Islamic jurisprudence, and therefore cannot be left to Article 2 (which stipulates that the law is based on "principles" of Islamic jurisprudence). He indicated that a separate article indicates that non-Muslims would refer to their own jurisprudence for personal status and religious matters (no such article was found on the draft shared on the web site to this date). In addition, he indicated that a specific section defining "the guidance of Islamic jurisprudence" will be included, and is now being drafted by Al-Azhar experts.
El-Beltagui revealed that the Shura Council (the lower house) will continue to operate, but will take on a significant role greater than its role in the previous constitution; he was clear about there being no likelihood for eliminating the Shura Council. The earlier debate about the role of the Shura Council included requests to be rid of this body, which plays the role of monitor, appointing public-owned newspaper editors, for example, but no clear role in legislation.
As it turned out, there is a committee working now to discuss the agreement on the election process, whether majoritarian or party-list, and El-Beltagui indicated that the party-list does not offer equality to all individuals, and does not require the stability required to avoid dissolving parliament.
The constitution of 1971 did not include strict articles regarding the election process and it was left open, which allowed for various forms of party-list elections to take place during the 1980s and in 2011; all those parliaments, without exception, were dissolved for failing to meet the constitutional requirement of "equal chances of nomination to all citizens" since party-list systems give much higher chances of nomination to party members.