Palestine
Middle East
Resistance Axix
Sirens blare across Israeli-occupied territories as resistance vows 'non-stop' retaliatory strikes
Sirens warning of incoming rockets fired from the besieged Gaza Strip have sounded in the Israeli-occupied cities of Tel Aviv and Ashkelon, as the Palestinian Islamic Jihad movement launches a volley of rockets toward Israel following the latter's onslaught against Gaza.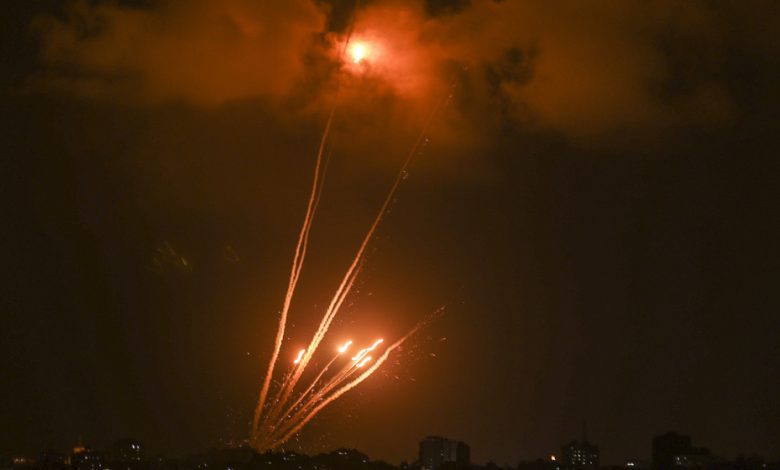 The Palestinian resistance launched the rockets into the two cities on Saturday, a day after the Israeli military targeted a residential area in the Gaza Strip, killing at least a dozen civilians, including a five-year-old child, and injuring many more.
According to initial reports, some of the rockets were intercepted by the Iron Dome missile system and others landed in open areas.
There were no immediate reports of casualties and at least three explosions, possibly caused by interceptions, were heard in the city.
In the southern city of Ashkelon, several cars were damaged after a rocket launched from the Gaza Strip directly hit a parking lot.
The municipality said police sappers were safely removing a large piece of shrapnel.
Shortly before, sirens also sounded in Ashkelon, Sderot, and other towns near the border with the Gaza Strip. Initial reports say several projectiles are intercepted.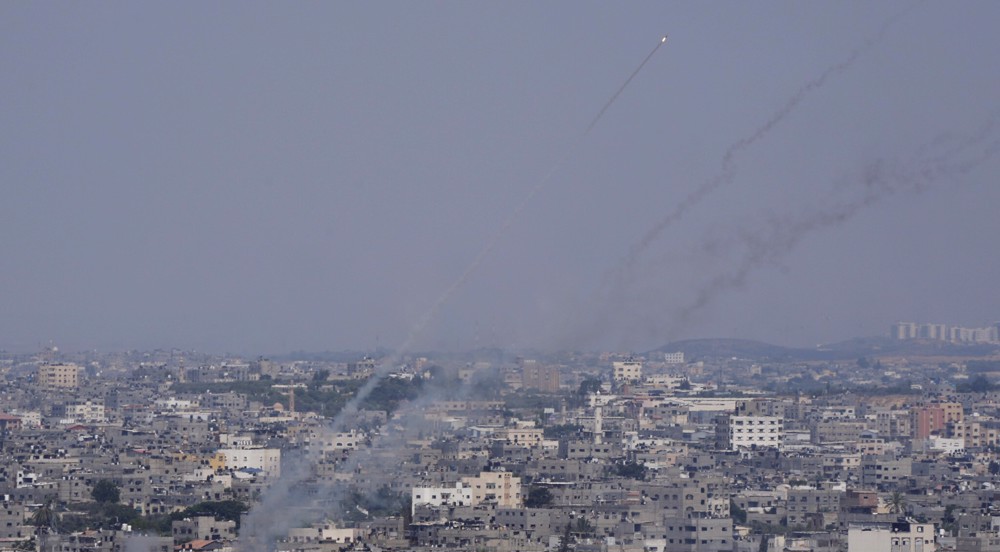 Meanwhile, sirens also sounded in the city of Netivot, some 10 kilometers from the Gaza Strip, and other closer border towns.
There are no immediate reports of casualties or damage in the latest wave of rocket attacks.
On Friday, at least 15 people, including a senior commander of the Islamic Jihad, were killed in an airstrike by Israel on a center affiliated with the resistance movement in the city of Rafah located in the southern part of the besieged Gaza Strip.
Following the strike, the Islamic Jihad fired more than 100 rockets toward the occupied territories. The movement called the retaliatory barrage only an "initial response" to the ongoing Israeli aggression on Gaza.
Secretary General of the Islamic Jihad Palestinian resistance movement Ziad al-Nakhalah has said the Israeli enemy must expect a "non-stop" confrontation in the wake of the Friday aggression.
There will be no truce following this attack, the Islamic Jihad official added.
Nearly 400 rockets and mortars are estimated to have been fired at Israel since Friday afternoon.
The regime in Tel Aviv continued to target residential areas in Gaza on Saturday. Israeli warplanes struck two residential buildings in Gaza City, displacing the occupants and injuring more than a dozen people.
The latest escalation in Gaza was triggered by Israel's detention earlier this week in the occupied West Bank of Bassem al-Saadi, a key Islamic Jihad member that the Tel Aviv regime accused of orchestrating a spate of attacks.
Israel said on Saturday it is preparing for its aerial operation in Gaza to last a week, saying there are currently no discussions on a ceasefire with Islamic Jihad.