Human Rights
Sit-in organized in solidarity with Palestinian hungers strikers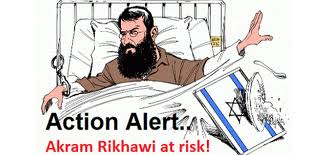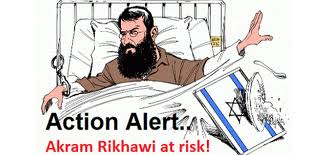 Jenin- The Palestinian prisoner's committee and the detainees society in 1948 occupied Palestine organized on Saturday a sit-in near the Slaughterer Israeli Ramle jail in solidarity with Palestinian hunger strikers.
Participants hoisted photos of the three hunger strikers Samer Al-Barq, Hassan Al-Safadi, and Akram Al-Rikhawi and closed the road near to the jail.
They called for the immediate release of all three hunger strikers who are facing an undeclared capital punishment.
Participants held the Slaughterer Israeli occupation authority (IOA) and the world community responsible for any consequences of the detainees' hunger strike, which exceeded 100 days.
The IOA cordoned off the jail and blocked any attempt to approach its gates.