Saudi Arabia
Syria
Sit-in outside Saudi embassy in Damascus denounces terrorist massacre in Adra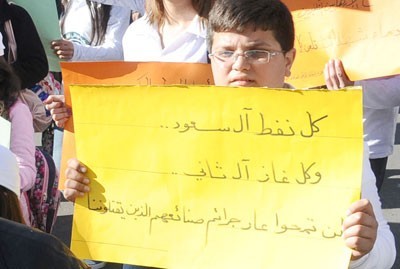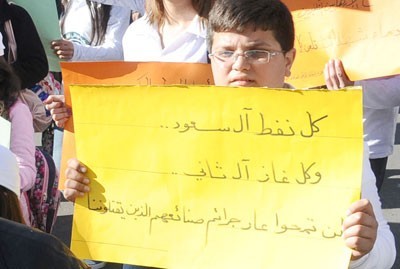 A sit-in was staged outside the Saudi embassy in Damascus to denounce the terrorist massacre against the locals in Adra city.
The participants held banners denouncing Qatari and Saudi support to the armed terrorist groups in Syria, affirming that the blood of Adra martyrs and all the martyrs of Syria will serve to rid the homeland of the Takfiri groups.
Member of the People's Assembly, Faissal Azouz told SANA that the sit-in reflects the opinion of the Syrian civil society that is strongly opposed to the armed terrorist groups who are practicing heinous crimes against the Syrian people.
Participants called for speeding up the convening of the Geneva conference on Syria to solve the crisis, indicating that Adra massacre is aimed at turning media focus away from the victories of the Syrian army.
Source: Breaking News Network