North America
Six Afghan civilians killed, 12 injured in US-led air strike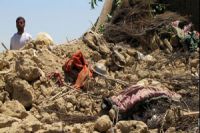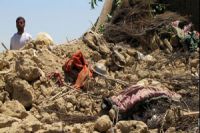 At least six civilians have been killed several others injured in a US-led air strike in a residential area of the troubled northeastern Afghanistan.
The US-led NATO forces targeted on Thursday an area in northeastern Kapisa Province.
Afghan security sources said four women and a child were among those killed. More than twelve others were reportedly injured.
US-led foreign forces have killed thousands of people, including many civilians, in airstrikes and night-time raids since they invaded the country in 2001.
Afghanistan's Defense Ministry has repeatedly warned NATO forces in the country to stop airstrikes in residential areas.
Washington claims that its airstrikes target militants, but local sources say civilians have been the main victims of the attacks.
Civilian casualties caused by foreign forces have been a major source of tension between Kabul and Washington.
The US-led war in Afghanistan, which has caused record-high civilian and military casualties, has become the longest military conflict in the American history.