Bahrain
Six Bahraini protesters get 10 years in prison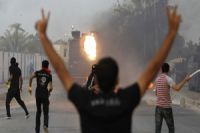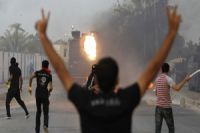 A Bahraini court has sentenced six anti-regime protesters to 10 years in prison on charges of "attempted murders" of police officers in the wake of pro-democracy rallies in the tiny Persian Gulf kingdom.
According to Press TV, a judicial source, speaking on condition of anonymity, said on Tuesday that the six defendants were convicted of throwing Molotov cocktails at a line of police officers in an attempt to kill them, setting fire to a police vehicle and participating in an "unauthorized" demonstration.
The source added that two policemen were injured in clashes that broke out between anti-regime demonstrators and security forces in the western Manama suburb of Jidd Hafs in March 2012. Bahraini regime forces used tear gas and fired shots to disperse the crowd.
Four of the defendants were minors at the time.