Europe
Six civilians killed in Ukraine fresh shelling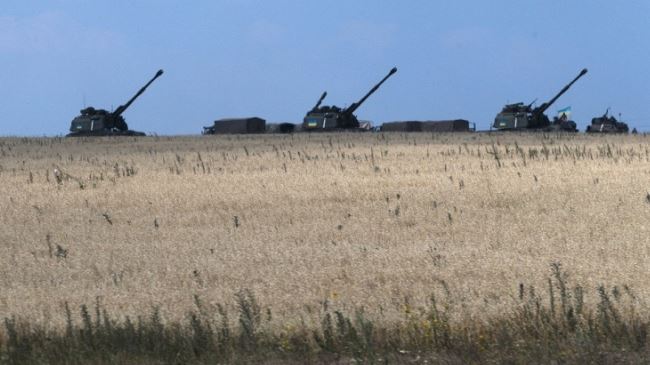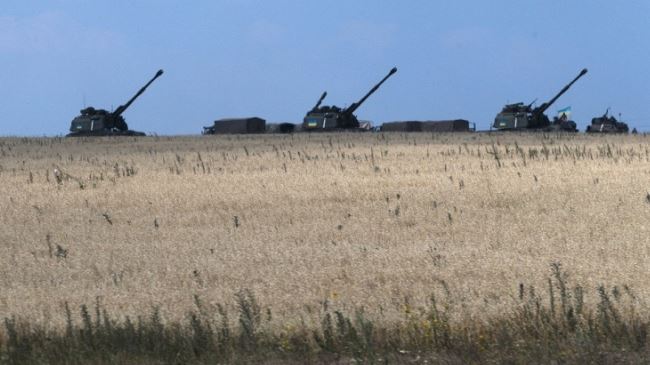 At least six civilians have been killed in fresh shelling by Ukrainian forces in the country's restive east.
Tuesday night's shelling occurred in the city of Yenakiyevo in the volatile Donetsk region, which is known to be the stronghold of pro-Russia fighters.
The pro-Russians said the Ukrainian forces were "shelling from artillery weapons residential neighborhoods on the southwest outskirts of Donetsk and in Yenakiyevo."
Kiev announced on Wednesday that Ukrainian President Petro Poroshenko and his Russian counterpart, Vladimir Putin, have agreed to a "permanent ceasefire" in the volatile eastern Ukraine. Moscow, however, says the leaders agreed on steps towards peace in eastern Ukraine but not a truce as Moscow is not a party to the crisis.
Former Polish President Lech Walesa has warned against European military assistance to Ukraine, saying that such a measure could lead to a nuclear conflict between Russia and the US-led North Atlantic Treaty Organization (NATO).
NATO Secretary General Anders Fogh Rasmussen said on Monday that NATO members will meet this week in Wales to approve the creation of a high-readiness force and the stockpiling of military equipment and supplies in Eastern Europe to deal with Russia.
Ukraine's mainly Russian-speaking regions in the east have witnessed deadly clashes between pro-Moscow forces and the Ukrainian army since Kiev launched military operations to silence the pro-Russians there in mid-April.
Violence intensified in May after the two flashpoint regions of Donetsk and Lugansk held local referendums, in which their residents voted overwhelmingly in favor of independence from Ukraine.
Western powers and the Kiev government accuse Moscow of having a hand in the crisis in eastern Ukraine. Russia denies the accusation.
The unrest in eastern Ukraine has so far claimed the lives of more than 2,000 people while over one million have been displaced, according to figures released by the Office of the UN High Commissioner for Human Rights (UNCHR).