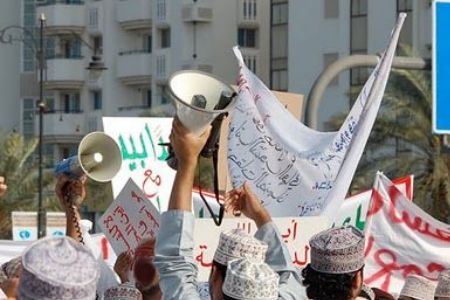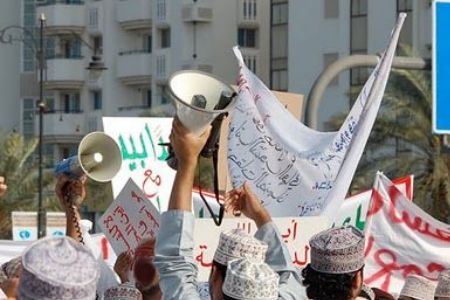 Security forces have clashed with anti-government demonstrators in northern Oman, killing six people and injuring five others.
The six were killed after being shot with rubber bullets, local medics said about the Sunday clashes in the industrial city of Sohar northwest of the capital, Muscat.
Witnesses said the forces targeted a sit-in, which had been joined by hundreds of people.
A security official said the confrontation had taken place in response to the protesters' attempt "to storm a police station."
The protest came a day after Omani ruler Sultan Qaboos changed six ministers in his cabinet and raised stipends for university students in an apparent attempt to prevent further protests in the tiny Persian Gulf sultanate.
Sohar, the country's most-developed city, also witnessed hundreds-strong protests on Saturday, which urged the establishment of democracy and improvement of living condition.
The demonstrations come amid popular pro-democracy protests in Jordan, Bahrain and Saudi Arabia.