Human Rights
Middle East
Saudi Arabia
Skyline rights group demands release of dozens of Saudi dissidents
A human rights organization has called on the international community to seriously pressure Saudi authorities to release dozens of activists, bloggers and others who have been perceived as political opponents and arrested for their public opinions.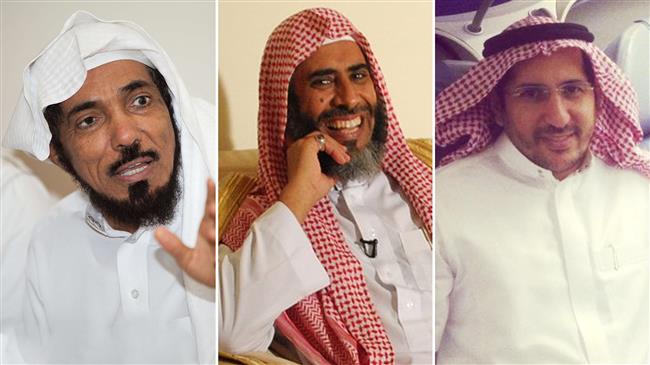 The Skyline International Foundation asked the United Nations and relevant international organizations to stop growing violations of public freedom in the ultra-conservative country, and launch an investigation into the arrest campaigns that happen in the kingdom.
The Stockholm-based organization highlighted that Saudi Arabia is one of the first countries to exercise tight control over the Internet and social media platforms, and utilizes blocking techniques or punishment with imprisonment and fines in order to silence dissent voices.
Skyline condemned the practice as a flagrant restriction of public freedoms and the right to opinion and expression.
The human rights organization further noted that Saudi Arabia's digital authoritarianism blatantly contradicts Article 17/1 of the International Covenant on Civil and Political Rights, which states that "No one shall be subjected to arbitrary or unlawful interference with his privacy, family, home or correspondence, nor to unlawful attacks on his honor and reputation."
In recent years, Saudi authorities have rounded up hundreds of perceived political opponents, detained more than a dozen women's rights activists, and continued mass prisoner executions.
Public protests, political parties and labor unions are banned in the traditionally closed-off country, where the media are tightly controlled and criticism of the royal family can lead to prison.
The crackdown gathered pace in September 2017 with the arrests of prominent religious leaders, some of whom could now face death penalty.
Top businessmen and senior officials were arrested two months later in a purported anti-corruption campaign. The measure was criticized as a power play and shakedown of Crown Prince Mohammed bin Salman's potential political rivals.
Bin Salman also stands accused of being directly involved in the cruel murder of well-known Saudi journalist and dissident Jamal Khashoggi at the kingdom's consulate in Istanbul on October 2, 2018, after he entered the premises to obtain paperwork for a planned marriage with his Turkish fiancée Hatice Cengiz.
Turkish officials say his body was dismembered by the Saudi killers and his remains are yet to be found.
Agnes Callamard, the UN special rapporteur for extrajudicial, summary or arbitrary executions, investigated Khashoggi's murder.
She has said "credible evidence" links the Saudi crown prince to the killing of the Washington Post journalist and said he should be investigated.