Syria
Slaughterer Israel attacks a science research center in Damascus countryside to help its brothers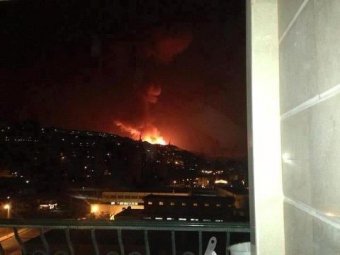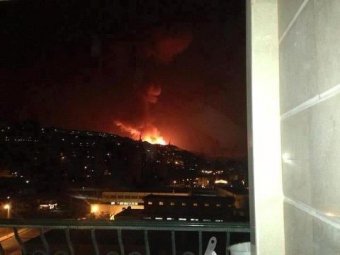 Massive explosions have been heard near Mount Qasion in Damascus, the area includes the Jamraya military research center that came under Israeli attack and as RT said that Israeli rockets targeted a military research center.
RT also reported that the airstrike targeted the 104th and 105th brigades.
An intelligence official in the Middle East has also confirmed that it was Israel's second strike launched on Syria in three days.
RT has managed to speak to local journalist Abdallah Mawazini, for a report on the latest developments.
"When the explosion happened in Damascus, all the houses were shaken. There was dust everywhere. Right now we're receiving more information about the attack, which targeted the Jamraya military research center. Everyone woke up, most of the people ran downstairs – to make sure they are safe. Now we are getting more information. The sound of the explosion was heard everywhere in Damascus. People are scared."
During the attack, one Israeli jet was reportedly shot down by Syria's Air Force, according to Hezbollah's Manar TV channel, citing security sources in Damascus, but there has been no confirmation whether the jet fell inside or outside Syria's territories.
"The new Israeli attack is an attempt to raise the morale of the terrorist groups which have been reeling from strikes by our noble army," Syrian television said.