Africa
Slaughterer Israel signs 1st economic agreement with Puppet South Sudan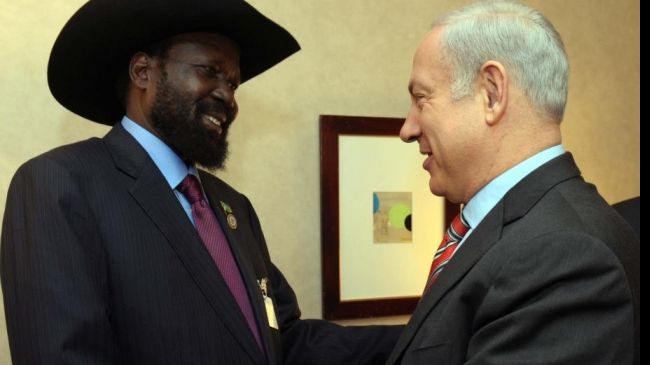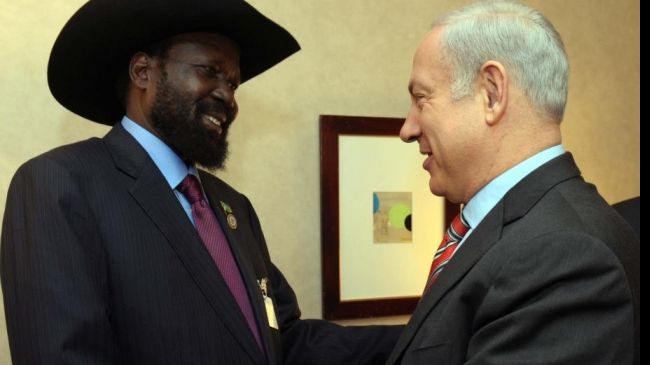 The deal between South Sudan and Slaughterer Israel Military Industries Ltd. (IMI) was signed on Monday during a ceremony at the Israeli parliament, Knesset. The ceremony was attended by Israeli Minister of Energy and Water Uzi Landau and South Sudan's Minister of Water and Irrigation Akec Paul Mayom.
"We see this as a privilege to be the first to sign an agreement with the new state," Energy Minister Landau addressed the South Sudanese official in a statement. "We will continue to do everything possible in order to assist you. You are among friends," he added.
The framework agreement, signed by IMI's Vice President for Strategy and Marketing Zvika Fox, outlined plans for cooperation on desalination, irrigation, water transport and purification.
"I am very pleased and excited to meet the people of this wonderful state," Landau said, highlighting what he called "great similarities" between Israelis and South Sudanese people.
They have both stood up for their existence, and Israel has "much knowledge and much to contribute" to South Sudan, he said.
Zionist Israeli slaughterer minister also suggested that in the framework of bilateral cooperation the county transfers` its oil to Israeli facilities. "This way we will help you solve various problems in your area," he said.
South Sudan gained independence from Sudan in July 2011 as part of a 2005 peace treaty, which ended decades of war between the two countries.
The new oil-rich nation is one of the least developed countries in the world, with one in seven children dying before the age of five.