Palestine
Slaughterer Israel to inaugurate new settler units despite Intl. outrage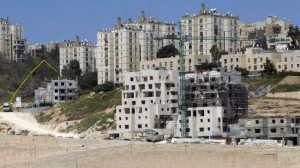 Israel is set to inaugurate dozens of new illegal settler units in the occupied West Bank despite international outcry over its settlement activities.
The Israeli military has called on settlers to join a ceremony to open the new settlement units built in the south of the city of Nablus in the West Bank.
More than 60 settler units built on Palestinian land will soon be ready for Israeli settlers.
The Israeli settlement watchdog, Peace Now, said in a report recently that the Tel Aviv has approved plans for around 14,000 new settler units on the Palestinian land during the nine months of US-brokered talks with the Palestinian Authority.
"This is an unprecedented number representing an average of 50 housing units per day or 1,540 per month," the group stated.
Yariv Oppenheimer, head of Peace Now, said Israeli Prime Minister Benjamin Netanyahu "broke construction records during" the nine-month talks.
The presence and continued expansion of Israeli settlements, illegal under international law, in the occupied Palestinian territories has created a major obstacle for efforts to establish peace in the Middle East.
More than half a million Israelis live in over 120 settlements built since Israel's occupation of the Palestinian territories of the West Bank including East al-Quds (Jerusalem) in 1967.
Much of the international community regards the settlements as illegal because the territories were captured by Israel in a war in 1967 and are hence subject to the Geneva Conventions, which forbid construction on occupied lands.