Human Rights
Slaughterer Israeli forces injure Palestinian in northern WB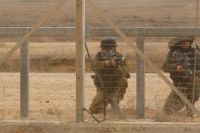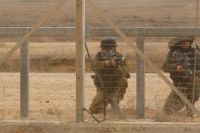 The Zionist Israeli troops have shot and wounded a Palestinian in the north of the occupied West Bank, under the pretext of preventing his entry into Israel.
An Israeli army spokeswoman on Tuesday confirmed the incident, claiming the Palestinian, along with several others, were trying to cross the separation fence near Oranit checkpoint.
According to Press TV, the shooting comes a week after a Palestinian man was killed and another wounded by Israeli forces in Beit Hanoun, in the northern Gaza Strip. Similarly, Tel Aviv claimed following the incident that the two had attempted to cut through a security fence.
The Gaza-based Palestinian Center for Human Rights condemned the shooting as an "excessive use of lethal force" by Israeli forces.
The forces of the Zionist regime of Israel frequently attack Palestinians in the long-blockaded Gaza Strip for what Tel Aviv calls "defensive" measures. The Israeli military also raids Palestinian houses in the West Bank on a regular basis to arrest activists and civilians – mostly without any charges.
According to the Palestinian rights groups, over a dozen Palestinians were killed by Israeli forces in the first half of 2013. Israeli troops also seized nearly 1,800 Palestinians, including women and children, during the same period.