Palestine
Slaughterer israeli forces shoot dead 2 Palestinians in al-Quds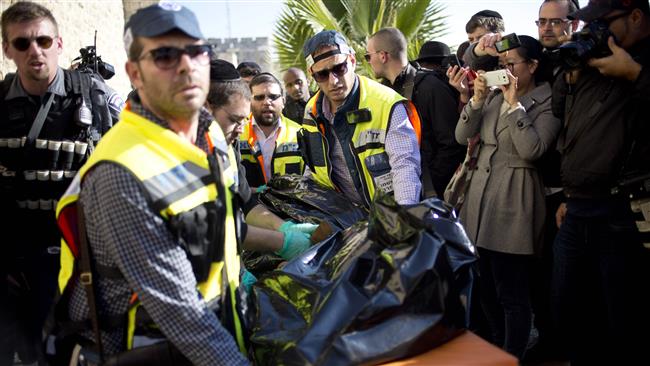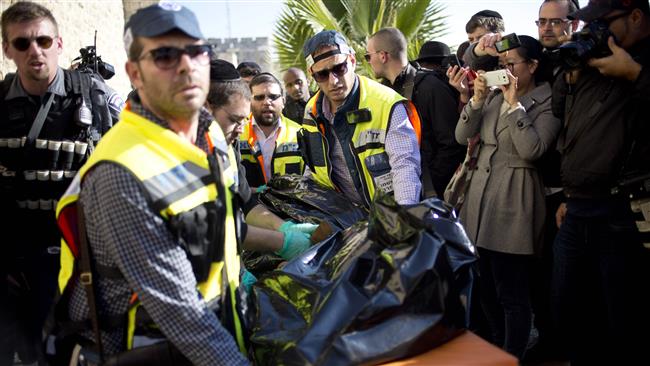 Israeli police have shot and killed two Palestinians after accusing them of carrying out a stabbing attack at the Jaffa gate of the Israeli occupied Old City of al-Quds (Jerusalem). 
Israeli police spokesperson Micky Rosenfeld said the shooting took place on Wednesday as Israeli forces present in the area opened fire on the Palestinians, Palestinian Ma'an news agency reported.
Three Israelis sustained injures in alleged attack, two of them seriously.
Witnesses said that following the incident Israeli forces closed the area that is the most commonly-used entrance into the Old City by Israelis and tourists.
Earlier on Wednesday, Israeli police arrested a woman in the flashpoint city of al-Khalil (Hebron) in the occupied West Bank after claiming that she had a knife with her.
Tensions have been simmering in the occupied territories since the Israeli regime's imposition of restrictions in August on the entry of Palestinian worshipers into the al-Aqsa Mosque compound in East Jerusalem al-Quds.
Palestinians are angry at increasing violence by Israeli settlers at the al-Aqsa Mosque compound and their attacks on Palestinian properties, saying the Tel Aviv regime seeks to change the status quo of the compound.
The UN Office for the Coordination of Humanitarian Affairs has voiced concerns over the excessive use of force and "extrajudicial killing" of Palestinians by Israeli forces. The body says that circumstances surrounding several of the Palestinian deaths over the past weeks remain disputed.
Israeli rights group B'Tselem has also censured the regime's military for using "excessive and unwarranted" force in killing Palestinians, saying this was tantamount to "summary execution."
At least 130 Palestinians have been killed in the recent escalation of violence since the start of October. Nineteen Israelis have reportedly died in the same period.