Human Rights
Slaughterer Israeli Mobile Mines Recently Planted in Occupied Golan, Most Victims Are Children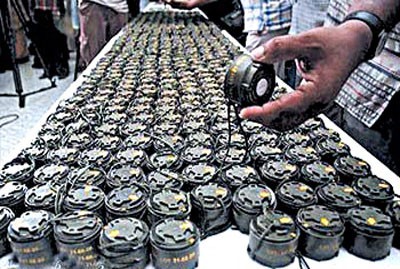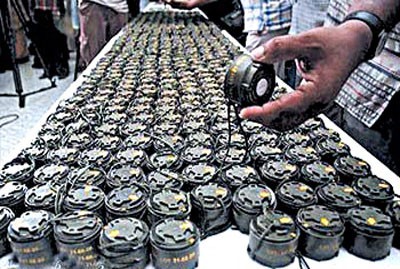 Israeli occupation forces are continuing their arbitrary practices and violations of the international agreements and human rights in the occupied Arab territories, including the occupied Syrian Golan. The Israeli occupation is still planting landmines along the cease-fire line and in the cultivated lands in the occupied Golan. The number of mines planted by the Israeli occupation authorities has reached 5 million mines according to international statistics and leaked reports of Israeli and Western press.
According to local residents in Quneitera city, the Israeli occupation patrols repeatedly fly large balloons filled with poisonous gas from the occupied Syrian Golan towards the east to affect the liberated villages in a flagrant violation of human rights.
Chairman of the General Assembly for the Landmine Survivors, Omar al-Luhaibi, told SANA reporter that the Israeli occupation authorities have started manufacturing mobile mines during the past months that move with the wind and rain, while others are remotely controlled with the aim of spreading panic among the residents to force them to leave their agricultural lands for the settlers and to succumb to the occupation's plans aimed at Judaizing the Golan.
Al-Luhaibi said that the Israeli mines resulted in claiming the lives of 219 Syrian citizens, most of them are children, and caused permanent disabilities to more than 300 citizens and serious injuries to a large number of residents in the occupied villages, including 37 martyrs from Majdal Shams, Baqatha, Ein Qanieh, Masada and al-Ghajar, the youngest among them was Amir Abu Jabal, 3 years old, and the eldest was Fares Hammoud al-Ghutani, 70 years old.
He demanded that the Israeli occupation authorities reveal the maps which show their minefields to the international organizations so that for mines to cleaned, highlighting Israel's ignoring of the recommendations of the Nairobi and Geneva conferences on refraining from planting mines in areas near residential gatherings and agricultural lands.